Back
Why You Should Buy Bitcoin As A Company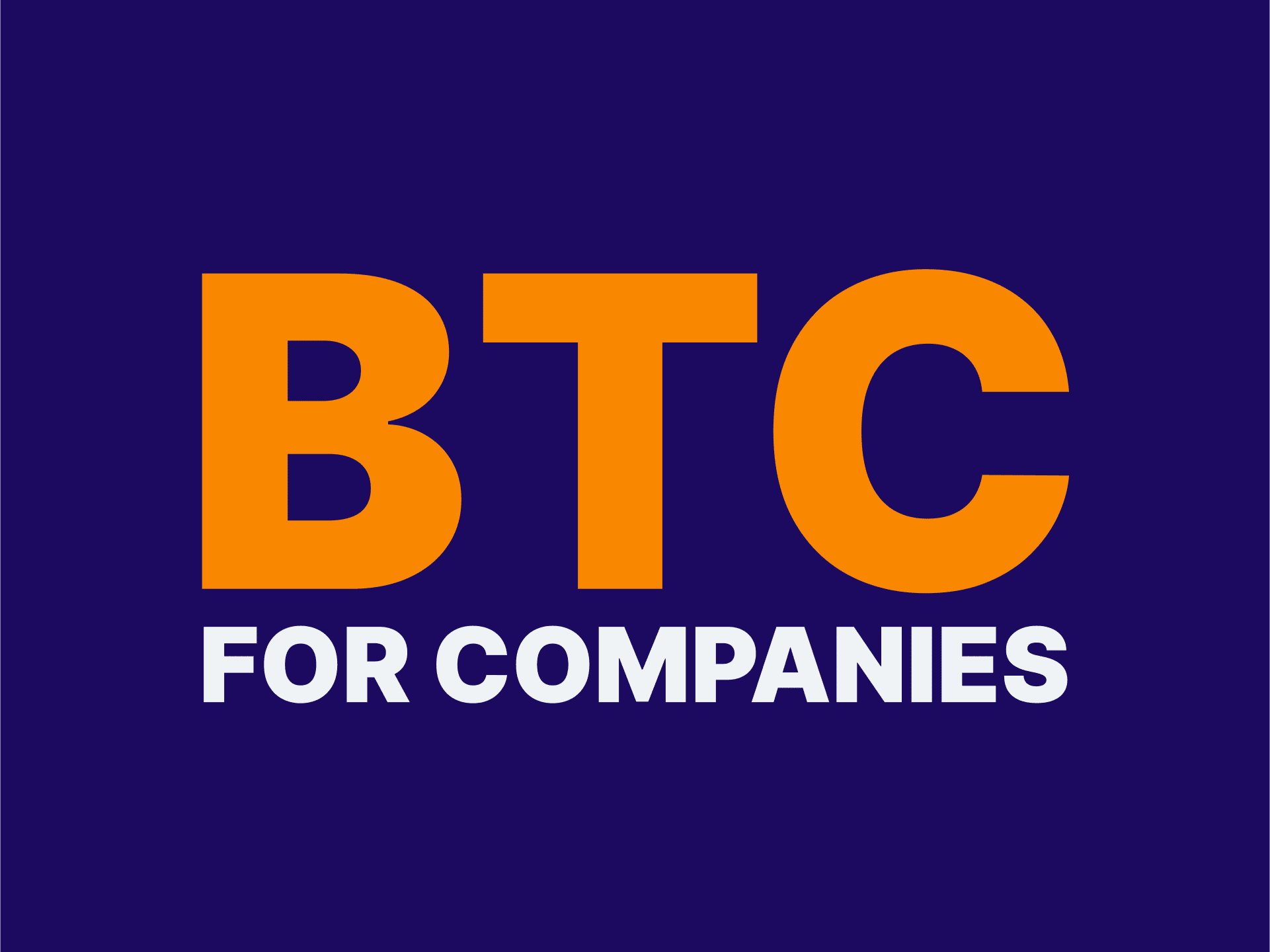 Publicly traded companies like Elon Musk's Tesla and Michael Saylor's MicroStrategy have paved the way. Now, buying bitcoin as part of corporate treasuries is becoming more common. But you don't need billions of cash to buy bitcoin as a company. With Relai Business, you can easily buy bitcoin within 24 hours—even as a small or medium-sized business. Let's take a look at why and how you can do that.
You will learn why adding bitcoin to your company's balance sheet makes sense. And how you can buy bitcoin as a company.
Which Companies Are Already Holding Bitcoin?
Several publicly listed companies have announced that they have invested in or hold bitcoin. Some of them have exposure to bitcoin because of the nature of their business. For example, Bitcoin mining companies or cryptocurrency exchanges. Others hold bitcoin simply because they believe in it as an emergent monetary good and payment network.
At the end of January 2023, multiple publicly traded companies have significant exposure to bitcoin. Some of the most notable include:
MicroStrategy: A business intelligence company founded by Michael Saylor. The company currently holds 129,699 BTC.
Tesla: A car manufacturer and clean energy company led by Elon Musk. The company currently holds around 10,500 BTC.
Marathon Digital Holdings: A company mainly engaged in bitcoin mining. The company currently holds around 10,054 BTC.
Coinbase: A cryptocurrency exchange platform led by Brian Armstrong. The company holds around 9,000 BTC.
Block (formerly Square): A fintech and payments provider led by Twitter Co-founder Jack Dorsey. The company holds around 8,000 BTC.
Why Do Companies Buy Bitcoin?
Bitcoin is still a young, emerging technology. However, it has shown its resilience multiple times over the past years. Investment giants like BlackRock or Fidelity see Satoshi Nakamoto's invention as digital gold.
The reason to buy bitcoin as a company is simple. Bitcoin is a unique asset that offers characteristics similar to gold. Yet it's fully digital and operating on a decentralized, tamper-proof ledger that is independent of nation-states, banks, and other central actors.
Reasons why companies should consider buying bitcoin include:
Asset diversification: Bitcoin can provide an additional layer of diversification to a company's portfolio, which can help to spread risk and potentially increase returns.
Hedge against monetary debasement: Bitcoin is not controlled by any government or central authority, which means it is not subject to the same monetary policies as traditional currencies. This can make it a valuable hedge against inflation and currency devaluation.
Hedge against currency risk: Bitcoin is not pegged to any particular national currency, which means it can provide protection against fluctuations in the value of traditional currencies. It is also completely independent of nation-state influence on its monetary policy.
Exposure to a new, emerging asset class: Bitcoin has grown significantly in recent years and has the potential to continue growing in the future, providing companies with an opportunity to gain exposure to a new, potentially high-return asset class.
These aspects are especially relevant in an high-inflation environment, where fiat currencies are getting debased and devalued at a pace not seen for decades. Bitcoin on the other hand can't be debased on a network level, as there won't be more than (theoretically) 21 million bitcoin.
Learn why Bitcoin is unique and fundamentally different from fiat currencies and also other cryptocurrencies in our blog post titled 'Bitcoin-Only Is The Signal, Crypto The Noise'.
How To Buy Bitcoin As A Company?
Buying bitcoin as a company has never been easier and faster thanks to our very own Relai Business. Relai Business is specifically designed to help small to medium-sized businesses with their individual Bitcoin journey. It allows you to buy bitcoin in less than 24 hours. We guide interested clients step-by-step from start to finish. With personal service and expert, Bitcoin-focussed knowledge.
Getting started with Relai Business to buying bitcoin as a company is straightforward. It can be completed within a very short timeframe of just 24 hours.
The whole process can be completed in four easy steps:
Approach the Relai Business team by sending an email or scheduling a call with us.
We will let you know which documents are required in your individual case.
We will do a video call to discuss the details of your trade.
Payment and final execution of the trade.
Curious? Head to the Relai Business page, reach out to us and buy Bitcoin as a company within 24 hours.
Conclusion
Bitcoin's unique characteristics as an asset that is independent of governments and central actors are making it increasingly attractive to companies as a form of investment. It allows to diversify, and hedge against monetary debasement and currency risk. With bitcoin you also gain exposure to a new and potentially high-return asset class. These are the reasons companies are considering buying Bitcoin. As the digital economy continues to grow and evolve, Bitcoin's value as a decentralized, tamper-proof, and finite currency may become even more apparent. This makes it a valuable addition to a company's portfolio.