Back
Join The Relai Squad, Work In Bitcoin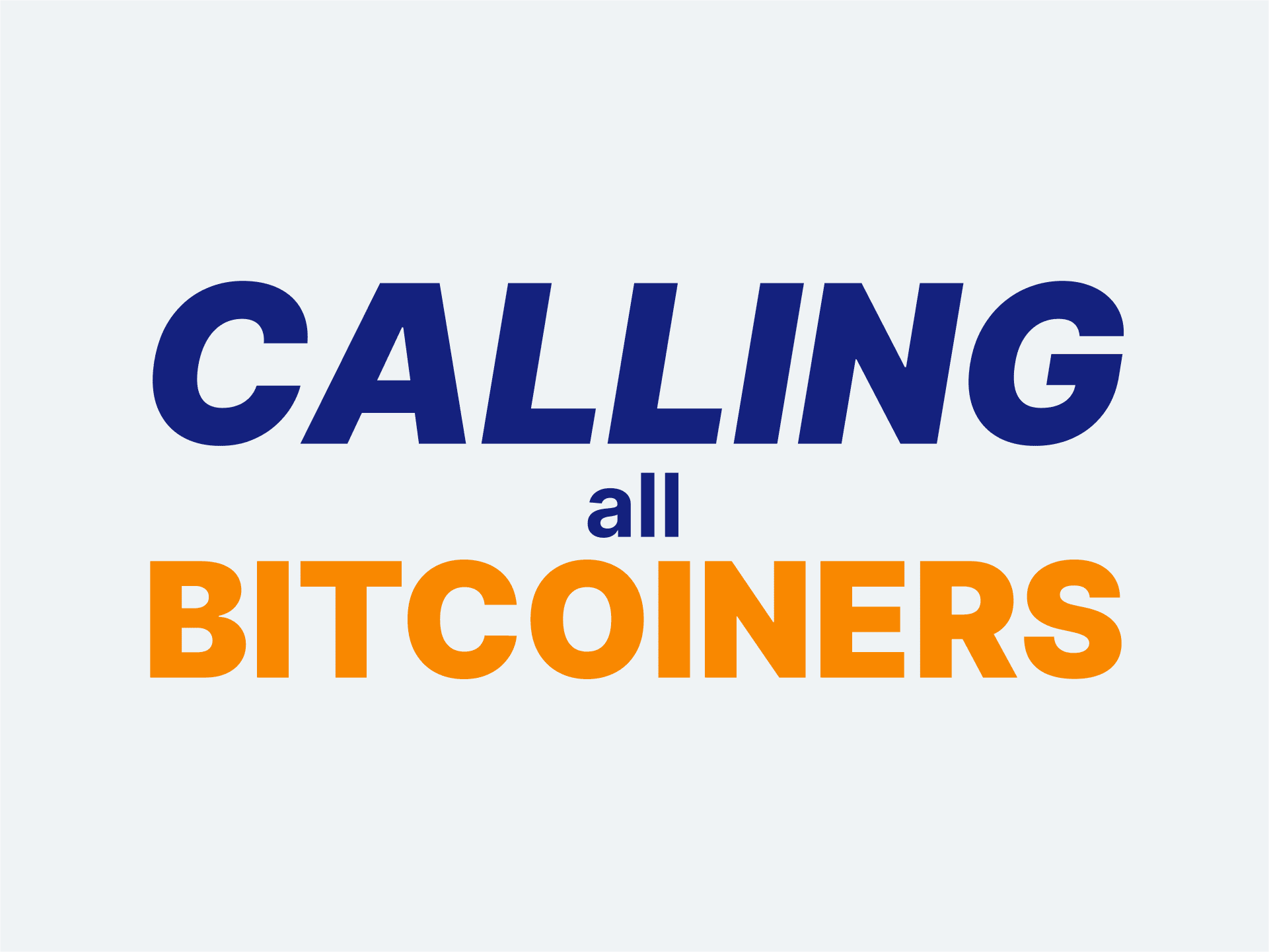 Join the Relai Squad to help us bring Bitcoin to the masses! Educate people on social media or real-life events. Work in Bitcoin and take an active role in driving Bitcoin adoption. It's your chance to become an integral part of the Relai community!
In this blog post, you'll learn how you can become a member of the Relai Squad, how you can support us, and what's in store for you.
What's the Relai Squad?
First, The Relai Squad is a grassroots community enthusiastic about Bitcoin and Relai. The idea is simple: You represent us on social media, at Bitcoin events, or anywhere you want. And we offer you the opportunity to enter one of the most exciting, fastest-growing industries on the planet.
Over 80,000 active users are already stacking sats with us, but we're just getting started. Bitcoin is a grassroots movement, and so is Relai. We know that a passionate community to orange pill normies is more effective than large advertising campaigns.
We at Relai are in it for the long run; we believe that Bitcoin truly is the Internet's currency, which is just getting started and will fundamentally change the world for the better.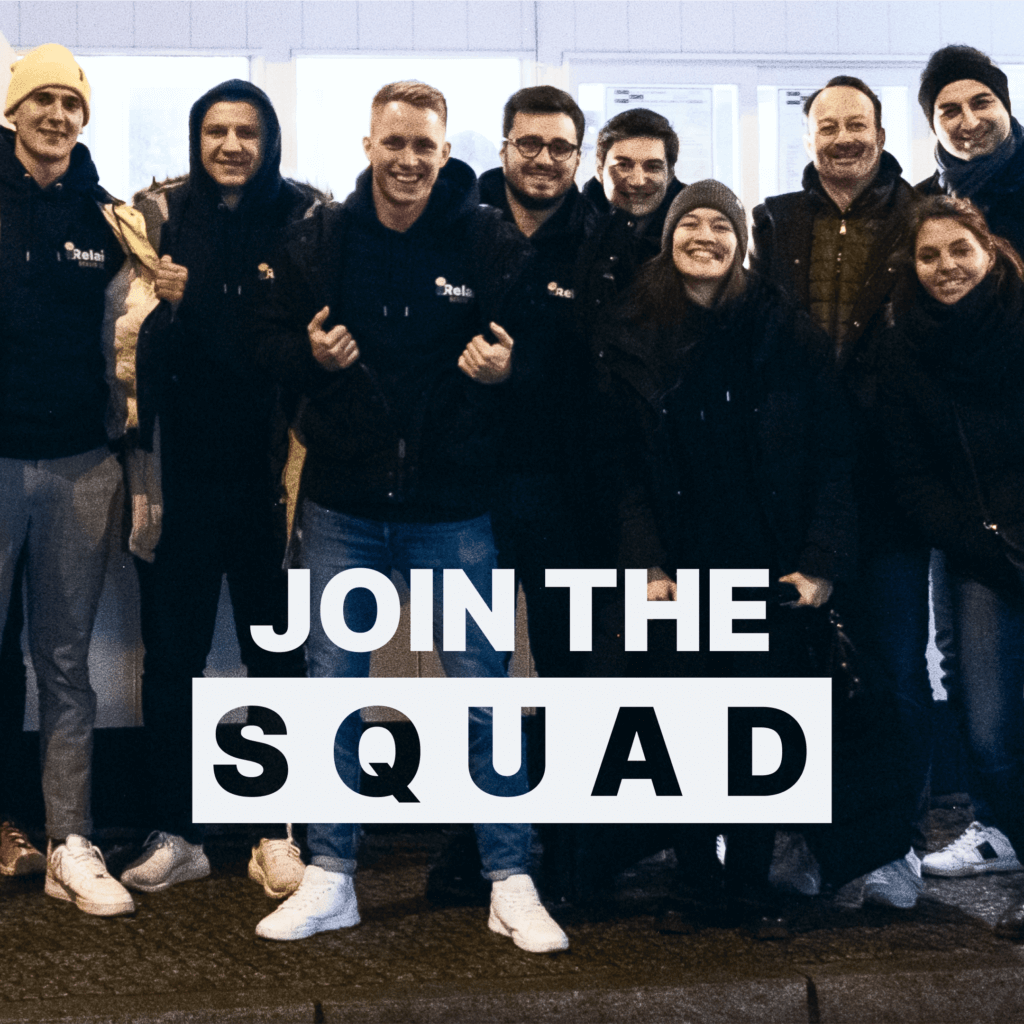 How can I work in Bitcoin and join the Relai Squad?
Update: We are currently not looking for new Relai Squad members. Head over to this page and sign up to the Relai Squad mailing list. We'll let you know as soon as we reopen applications!
Please note that this is a 100% voluntary and 100% remote role. It offers you the chance to get to know the Bitcoin industry, meet influential people, or just have fun by turbocharging your passion for Bitcoin.
We don't have strict must-haves. We aim to attract and get to know interesting people who love Bitcoin and want to help Relai grow online and in the real world at conferences and events.
Some things we would like to see in potential Relai Squad members include the following:
You have basic knowledge of and a strong passion for Bitcoin
You are fluent in English and have good knowledge of either German, Italian, Spanish, or French
You have an active presence and following one of the following channels: YouTube, Twitter, Reddit, Instagram, TikTok, or Snapchat
You regularly attend and/or organize Bitcoin meetups in your community
You have a self-starter mindset and can work independently with minimal supervision
You're hungry to learn more about Bitcoin and Relai, and you want to grow as a Bitcoiner
Some additional skills that could help you get our attention include:
You're a meme connoisseur and know all Bitcoin memes
Your friends get tired of you talking about bitcoin
You're passionate about educating people about Bitcoin
You have a knack for video editing
You're a social person and can moderate a conversation
You're an avid bitcoin meetup-goer
You like testing early product versions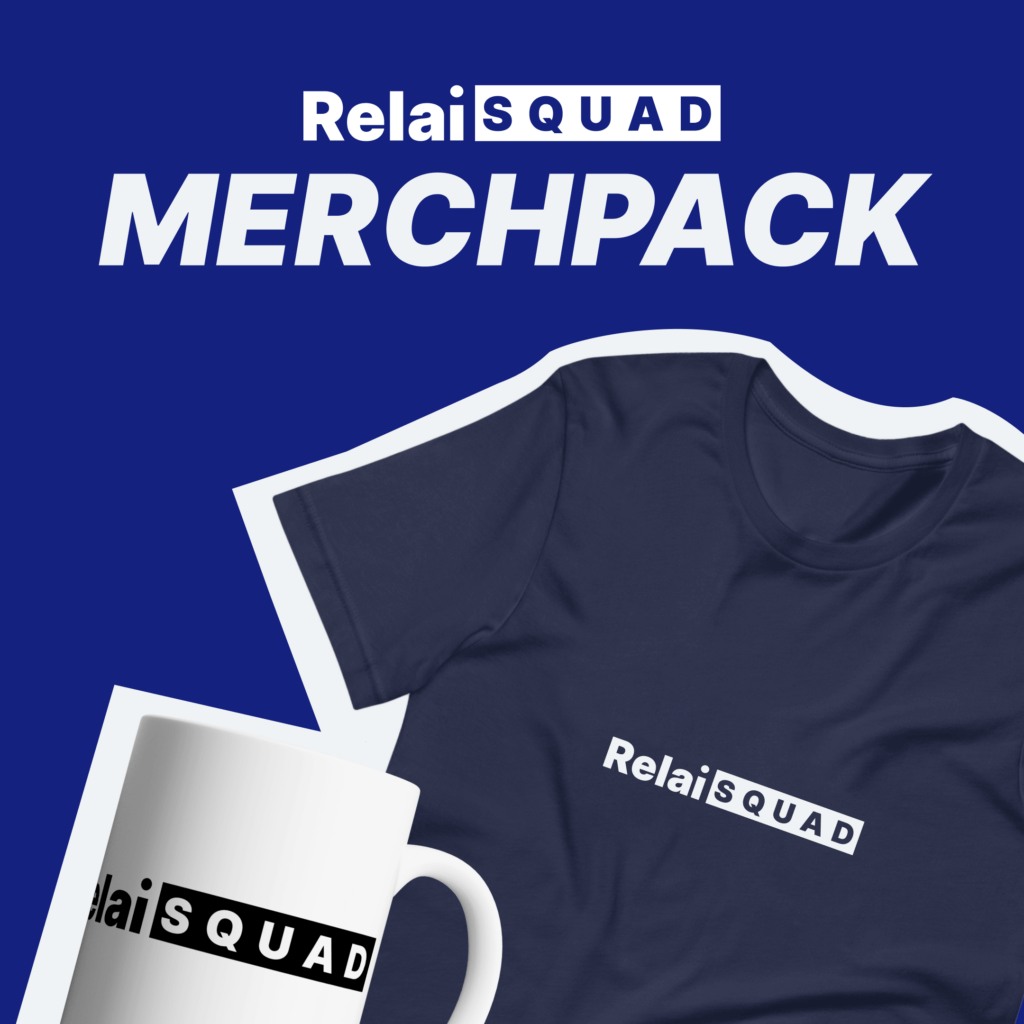 Sounds nice, but what's in it for me?
As mentioned, joining the Relai Squad is a 100% remote, unpaid, voluntary position in a growing, dynamic Bitcoin startup. It's an opportunity to work with and learn from Bitcoin industry veterans. In addition to this, we can offer you some interesting perks and additional opportunities:
Exclusive Relai Squad merch
Ability to influence our content and education strategy with your ideas
Direct contact and feedback sessions with the Relai team (you can make an impact on the Relai decision-making process)
Test and give early feedback for beta versions of new features
Access to a special Telegram channel with the Relai team
Put Relai on your CV and get a reference if needed after at least 6 months as a Relai Squad member
We will consider you first when looking for new talent
0% fee for Bitcoin purchases at Relai (within the No-KYC limit) after your first month as a Relai Squad member
Do you bring the necessary motivation to learn and a high affinity for Bitcoin?
Update: We are currently not looking for new Relai Squad members because so many of you want to support us. But don't worry: You can head over to this page and sign up to the Relai Squad mailing list. We'll let you know as soon as we reopen applications!