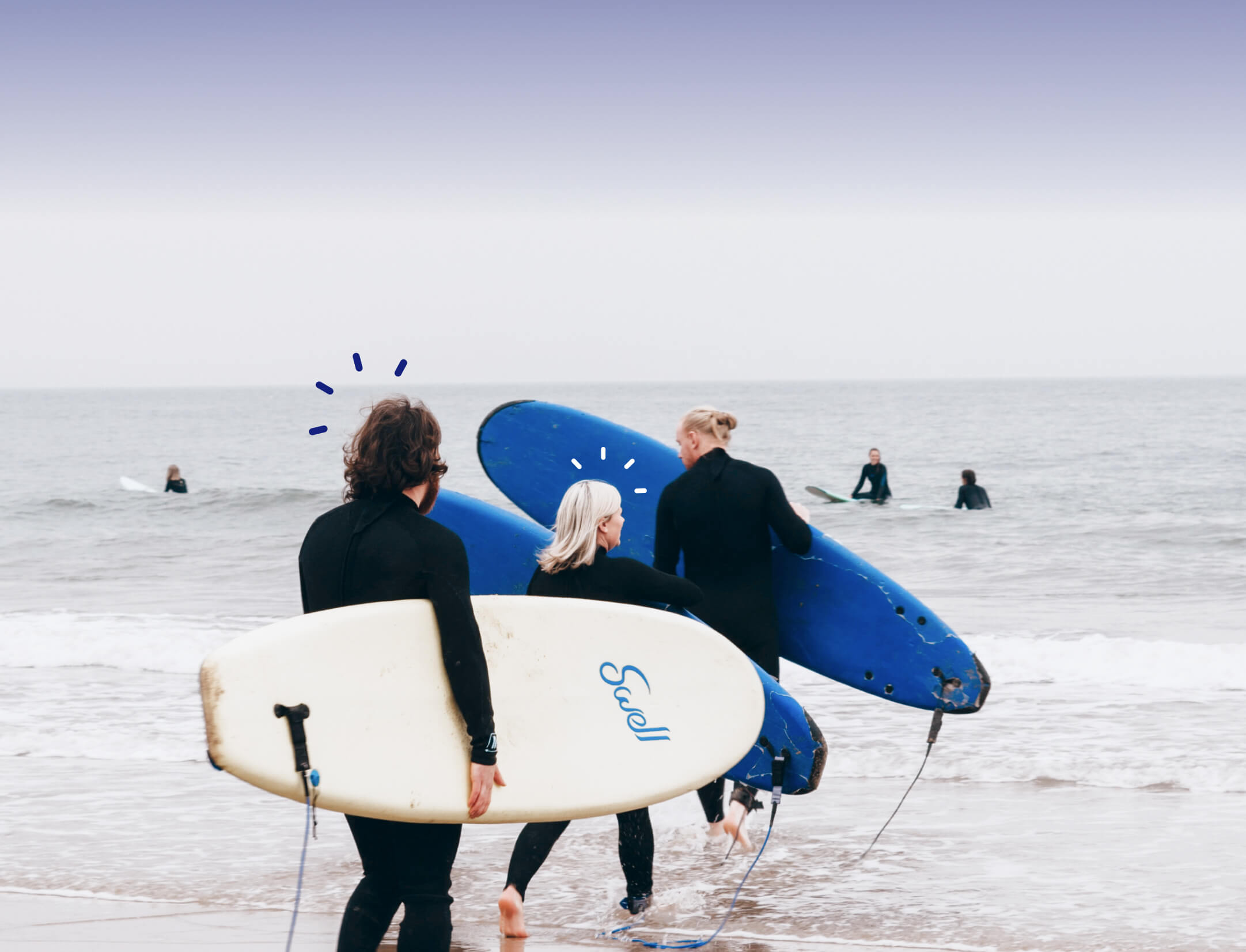 Refer
friends.
Earn
Bitcoin.
Get rewarded for telling a friend about Relai.
Invite
friends
Share your unique code with friends and earn 0.5% of the amount they invest.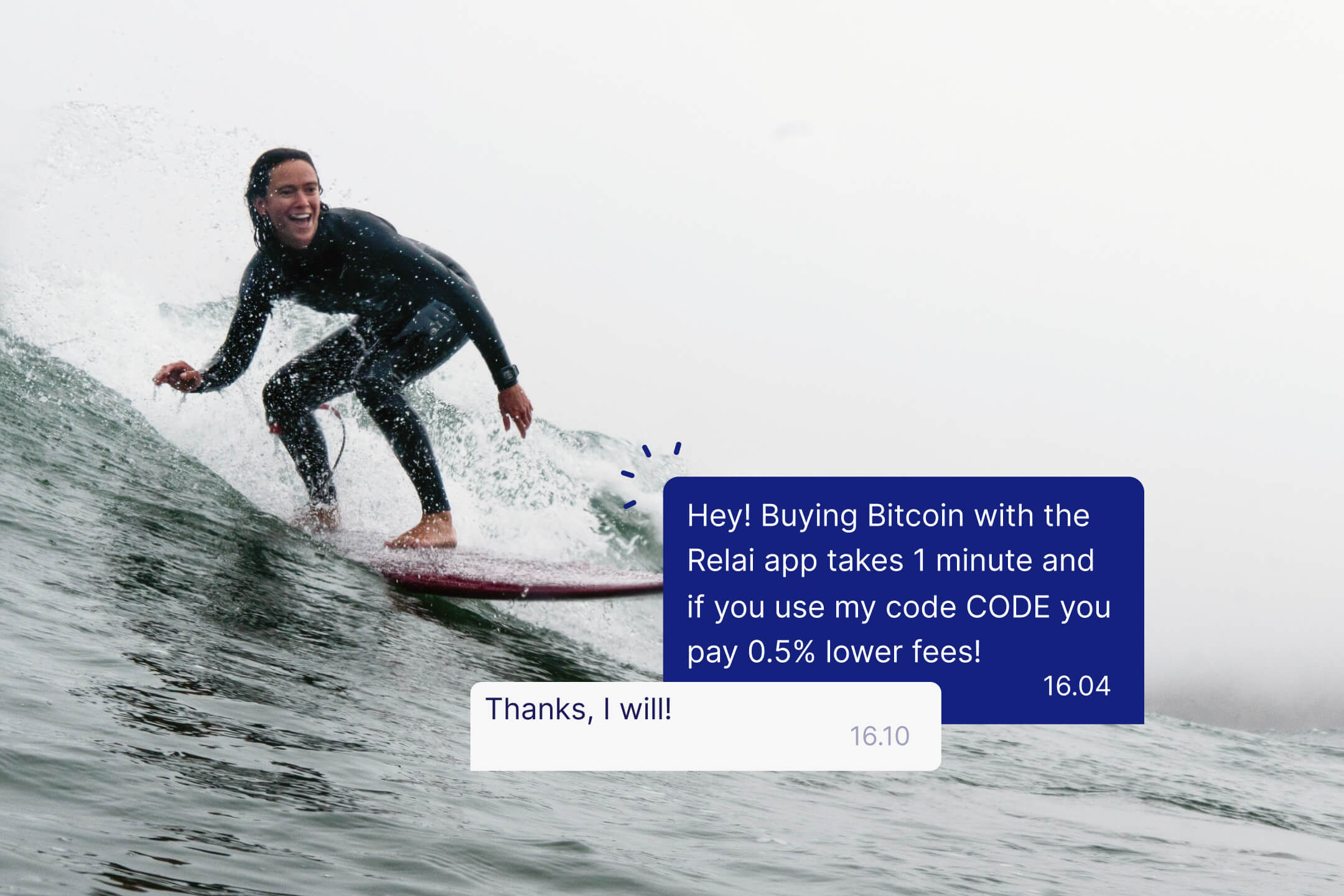 Your friends
benefit too
They will pay 0.5% lower transaction fees.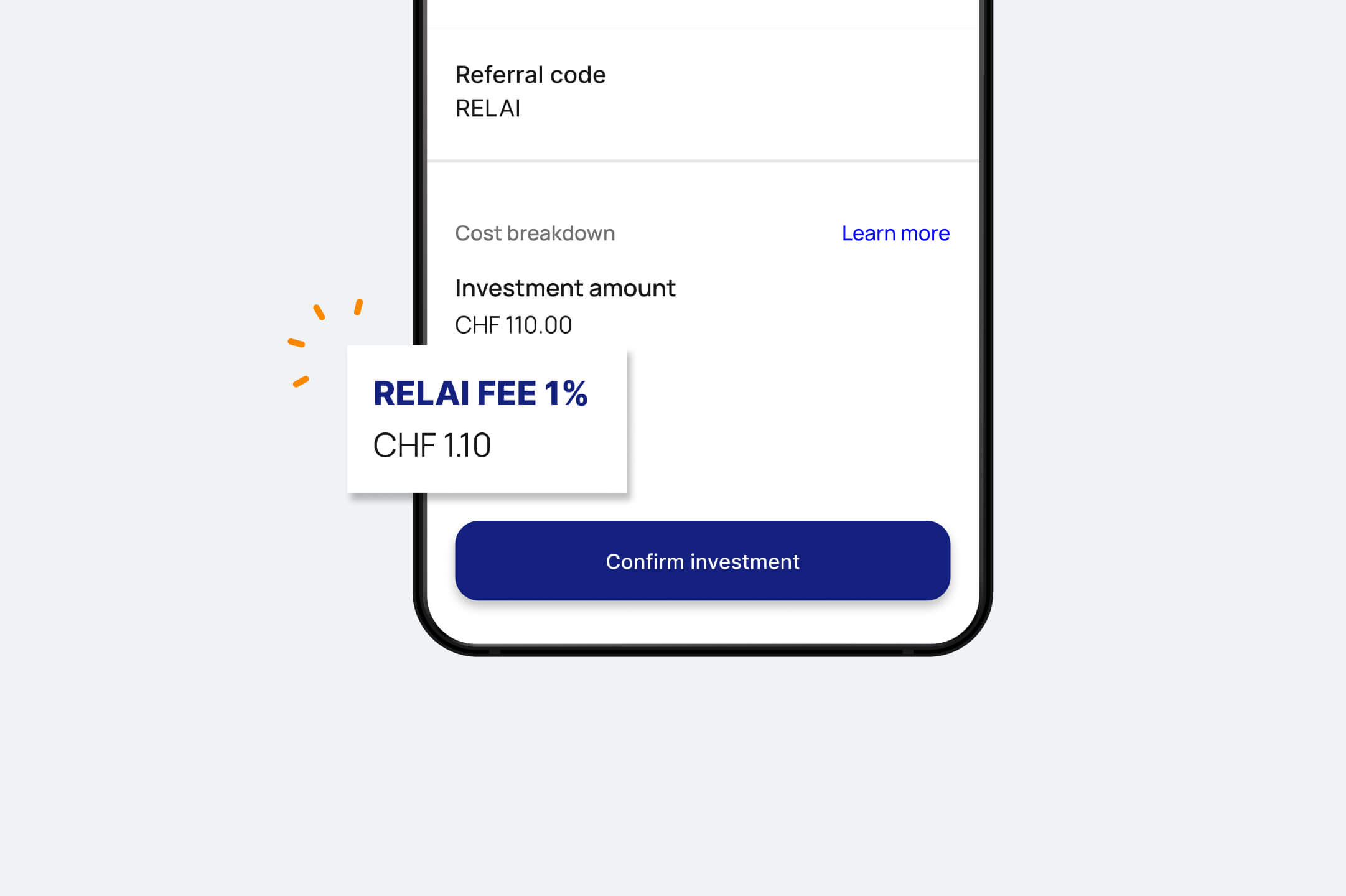 Any Questions?
Open the Relai app. Tap on the gift icon in the top right-hand corner of your screen. You will find your unique code here, as well as the details about our referral program.
You can't use your own code to get a discount on fees.
You will receive 0.5% of the total amount they buy or sell. The more bitcoin they trade, the higher your reward. For example, if your friend buys bitcoin for €1000, your reward is €5.
You will receive a commission every time a user buys or sells bitcoin and applies your referral code to their order. For example, if your referred user creates a weekly savings plan and applies your code, you will receive a weekly commission. Nice, huh? 😏
You will receive your payout in your Relai wallet every 21st of the month, once you accumulated more than EUR/CHF 10.-
With our referral program you already earn up to 50% revenue share for every referred user. The final commission depends on the type of order the referred user makes – the share of revenue is highest for a savings plan order above EUR/CHF 100.-