Back
How to Buy Bitcoin With Your Bank Account (Without ID Verification)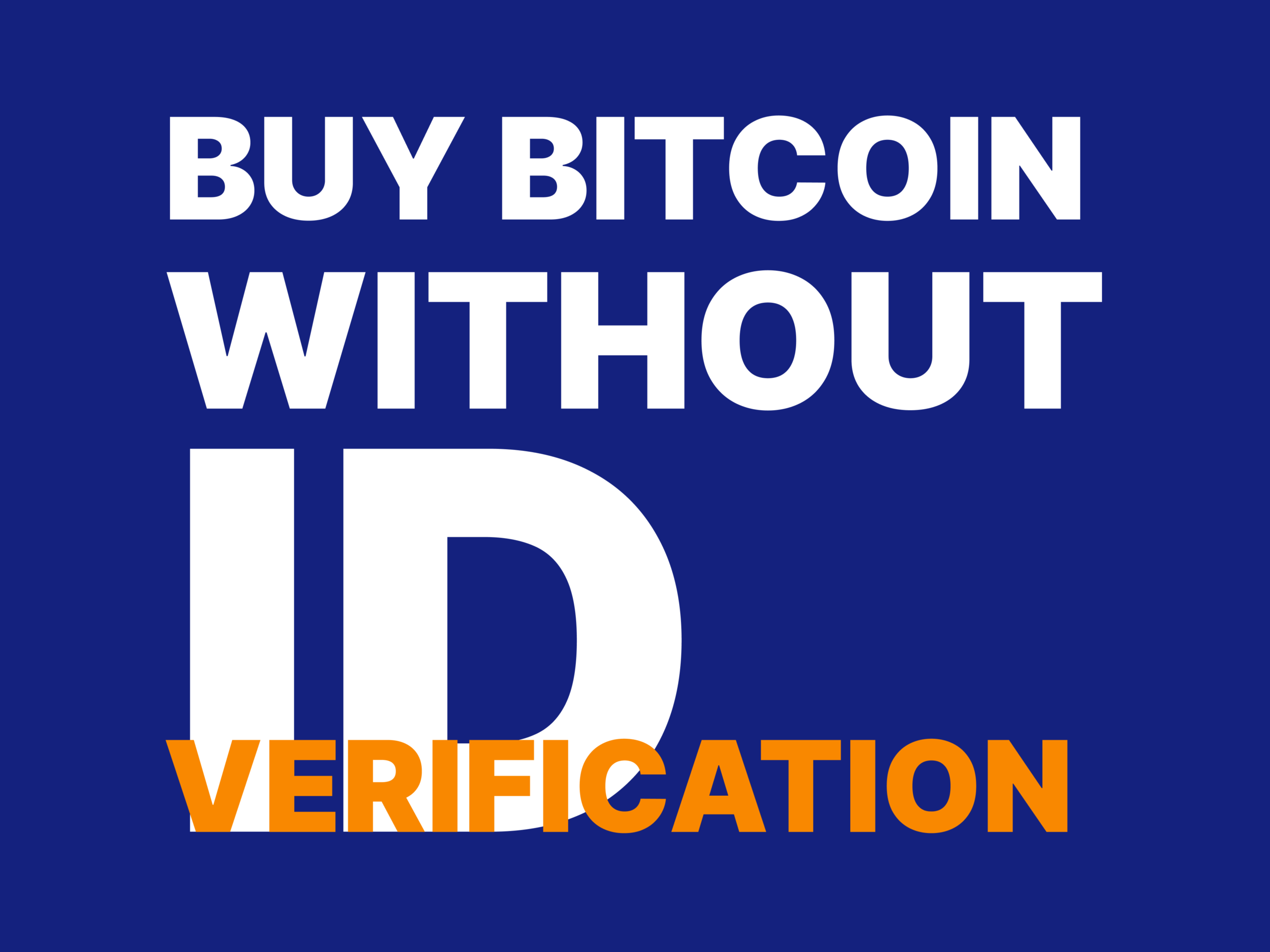 Most bitcoin exchanges require you to undergo a lengthy and cumbersome ID verification process, making buying bitcoin more complicated than it needs to be while potentially putting your personal information at risk.
In this guide, you will learn how you can buy bitcoin with your bank account instantly without ID verification to protect your privacy as a bitcoin investor.
Why a No-KYC Policy Is Better for Consumers
Most financial services providers require you to complete an ID verification process before you can use their services.
The primary idea behind this – according to financial regulators – is to make it more challenging for criminals to launder money. However, as we have seen time and time again, that is not the case.
The seemingly neverending list of money laundering cases at global banks – with strict anti-money laundering (AML) and Know-Your-Customer (KYC) policies in place – suggests that ID verification processes may harm consumers more than to actually protect them.
Not only do ID verification processes create a hurdle for new users who want to use a financial service but, even more so, every time we provide personal information to a company, the risk of having our data compromised increases.
In 2020, the number of data breaches has more than doubled versus the previous year, with large-scale breaches at companies such as Nintendo, Easy Jet, and Marriott affecting tens of millions of people globally.
A simple way to mitigate the risk of your personal information leaking online because of a data breach is to provide as little personal data to companies as possible. Unfortunately, financial services providers typically require sensitive information (such as your home address) to complete their onboarding processes.
When it comes to investing in bitcoin, privacy plays an important role.
When the price of bitcoin rallies and shoots to new highs, new bitcoin millionaires are created. In case you end up being one of them, you would rather not have the whole world know that you own bitcoin. Therefore, the more private your bitcoin purchases are, the better.
Now, let's look at how you can buy bitcoin without ID verification (in EUR or CHF) using Relai.
How to Buy Bitcoin Instantly With Your Bank Account (No Verification Required!)
Arguably, the easiest way to buy bitcoin using your bank account and without verification is using Relai.
Relai enables anyone in the Eurozone and Switzerland to buy bitcoin using their bank account without having to provide any personal information.
Thanks to Swiss cryptocurrency regulations, Relai users are not required to undergo an AML/KYC procedure (even if they are based outside of Switzerland) for bitcoin purchases under 1,000 CHF per day or 100,000 CHF per year.
Instead, they can simply download the app and purchase bitcoin within minutes without having to provide any additional information.
Here's how:
Go to the App Store or Play Store and download the Relai app
Type in the amount of bitcoin you want to buy (in EUR or CHF)
Make a bank transfer to complete the transaction
Let's look at that process in a bit more detail.
Download Relai onto your smartphone.
Open the app, choose a passcode, and back up your wallet. You will find the wallet backup option in 'Settings.' Write down your backup phrase and store it securely.
Next, access the 'Buy Bitcoin' section and put in the CHF or EUR amount you want to buy bitcoin with.
Once you have decided how much bitcoin you want to buy, click 'Next' to see the payment details.
Finally, put the payment details into your banking app to make the payment to Relai. You don't need to put a transaction reference as Relai knows that the payment is coming from you from your IBAN.
And that's it! You will then receive your BTC in your Relai wallet.
To buy bitcoin without ID verification, download Relai, and start today!