Back
Bitcoin Investment Plans: How to Invest in Bitcoin on Autopilot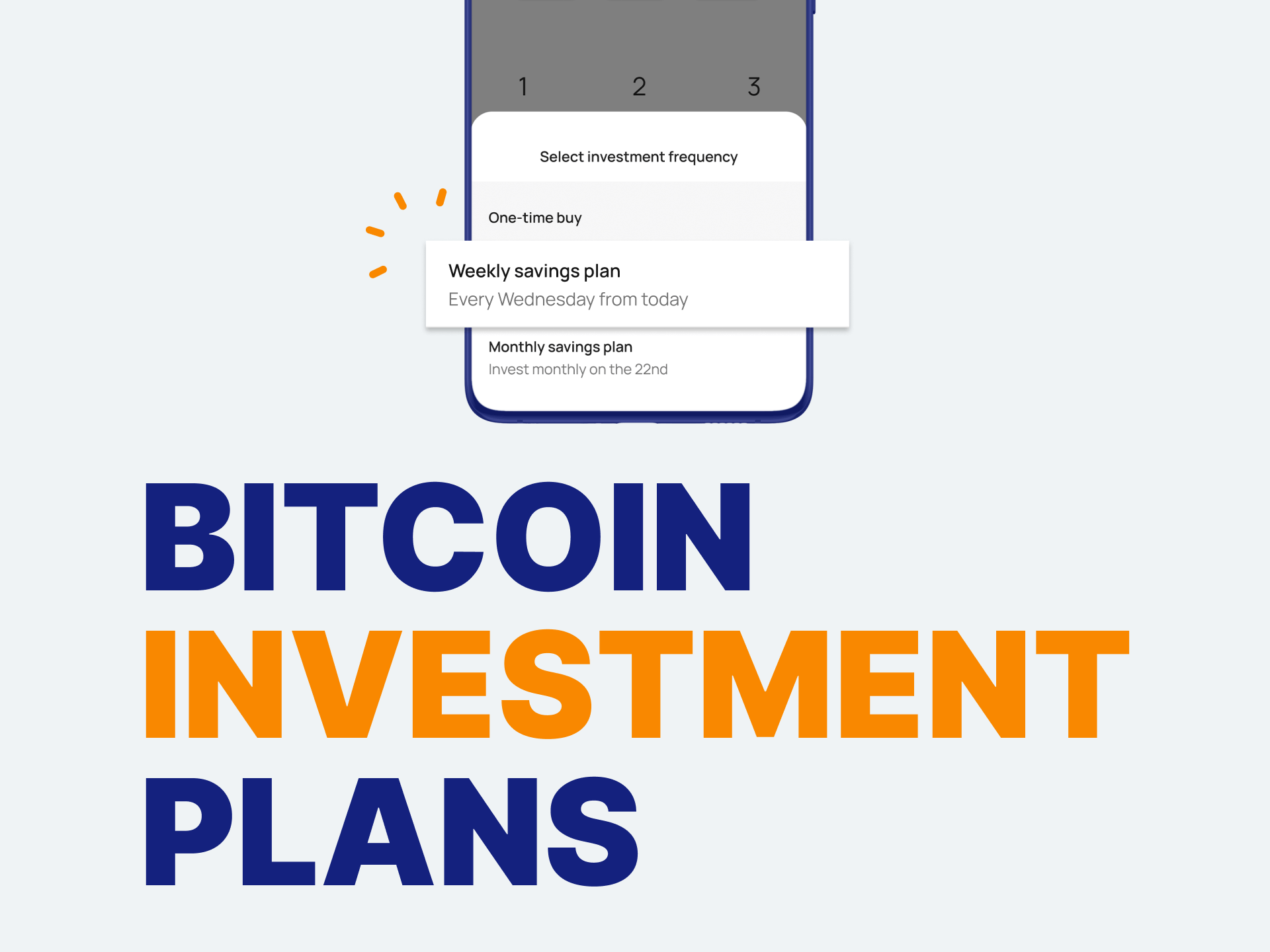 Read on to learn how to set up a bitcoin investment plan using the Relai app.
What is a Bitcoin Investment Plan?
A bitcoin investment plan, also known as a bitcoin savings plan, is an investment approach where you regularly buy bitcoin in an automated manner using an app like Relai.
The idea behind a bitcoin investment plan is to grow your bitcoin wealth over time by investing small amounts of money on a weekly or monthly basis.
In addition to allowing anyone – even investors with small amounts of money – to grow their wealth over time, bitcoin investment plans also reduce the impact of bitcoin's price volatility as you buy regardless of where the digital currency is trading. As a result, you end up buying at an average price throughout the year.
Given how volatile the price of bitcoin can be, this makes setting up a bitcoin investment plan a somewhat less risky investment approach than buying occasional large one-off amounts in an attempt to time the market.
How to Set Up a Bitcoin Investment Plan with Relai
Relai is Europe's easiest bitcoin investment app that allows anyone to buy bitcoin without the need for ID verification, account registration, or pre-funding an account. What's more, it provides a highly popular savings plan feature that allows users to set up an automated bitcoin investment plan.
Setting up a bitcoin investment plan with Relai only takes a few minutes from downloading the app to confirming your regular purchases.
Let's jump in and walk through the steps.
Download the Relai app from the App Store or Play Store.
Create a new wallet and back up your twelve-word recovery phrase.
Click the + button and choose 'Buy Bitcoin.'
Click on 'One-time' to switch to weekly or monthly.
Put in the amount of bitcoin you want to regularly buy.
Click next to see the 'Investment Preview,' and add your bank account's IBAN as the payment method.
Click confirm investment and set up recurring payments from your bank account (of which you just shared your IBAN) for the exact amount you want to invest on a weekly or monthly basis. You won't need a specific payment message. Relai knows the money is coming from you since you have provided your IBAN in the app.
Finally, click 'Confirm Investment.'
And that's it!
Setting up a bitcoin investment plan is that simple with Relai. To start investing in bitcoin today, download the Relai app.