Back
Buy Bitcoin On Auto-Pilot And Win 200K Sats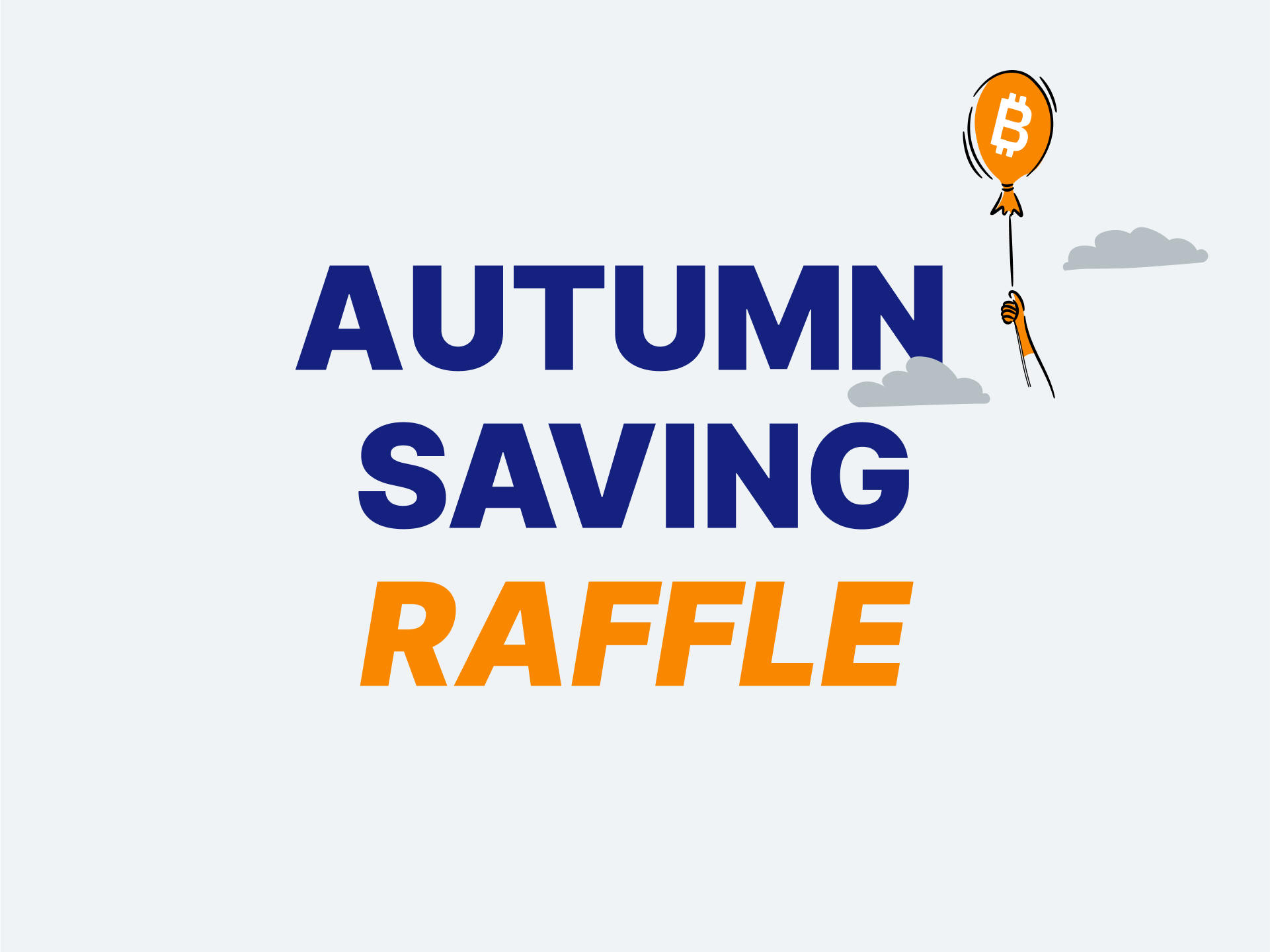 As the leaves turn golden, the outlook for Bitcoin is turning more bullish than ever. This November, we're inviting you to cozy up to the idea of growing your Bitcoin holdings with Relai's exclusive competition — a perfect blend of the festive spirit and intelligent saving!
WIN UP TO 200K SATS WITH YOUR NEW AUTO-INVEST PLAN
Ready to stack some Sats? Here's how you can snug up under a blanket of extra Bitcoin: Set up a new auto-invest plan in the Relai app between November 7, 2023, 00:00 CET and November 14, 2023, 23:59 CET.
We are giving away not one but five fantastic prizes to celebrate the power of saving in Bitcoin. The grand prize is a whopping 200k Sats, with four additional prizes of 100k Sats each. Winners will be drawn randomly from the pool of new savings plans created within the timeframe—so everyone has a fair shot at winning.
Already have an auto-invest plan? Just cancel the old one and start a new one.
There's no waiting around! Winners will see their Relai wallets heavier by November 15.
RELAI, THE SIMPLEST WAY TO SAVE IN BITCOIN
Saving in Bitcoin with Relai is as straightforward as it gets. No complex procedures or expert knowledge are required—just your commitment to future financial well-being. We've always believed that Bitcoin should be as accessible as possible, and our app ensures that everyone, from beginners to savvy savers, can build their Bitcoin portfolio with ease and confidence.
Our dedication is clear—we're all in on Bitcoin. Relai is a Bitcoin-only app, and as such, we firmly believe that Bitcoin is more than just an asset; it's the financial system of the future. We focus solely on Bitcoin to ensure you receive unparalleled service in Bitcoin investing. No distractions, no noise—just Bitcoin.
JOIN THE BITCOIN MOVEMENT WITH RELAI
As we celebrate a bullish last quarter of 2023, we're preparing for the upcoming Bitcoin Halving 2024 and other positive developments like Bitcoin ETFs. We're also thankful for the trust and passion our community shares for Bitcoin. Our commitment to making Bitcoin saving simple, secure, and rewarding has never been stronger.
Remember: At Relai, it's not just about saving—it's about empowering your financial future with Bitcoin.
Are you ready to take part in the November Savings Plan Special? To start buying Bitcoin and experience our service, download the Relai app for Android or iOS.