Back
Relai Partners with CoinTracking to Offer Extractable Transaction History for Tax Reporting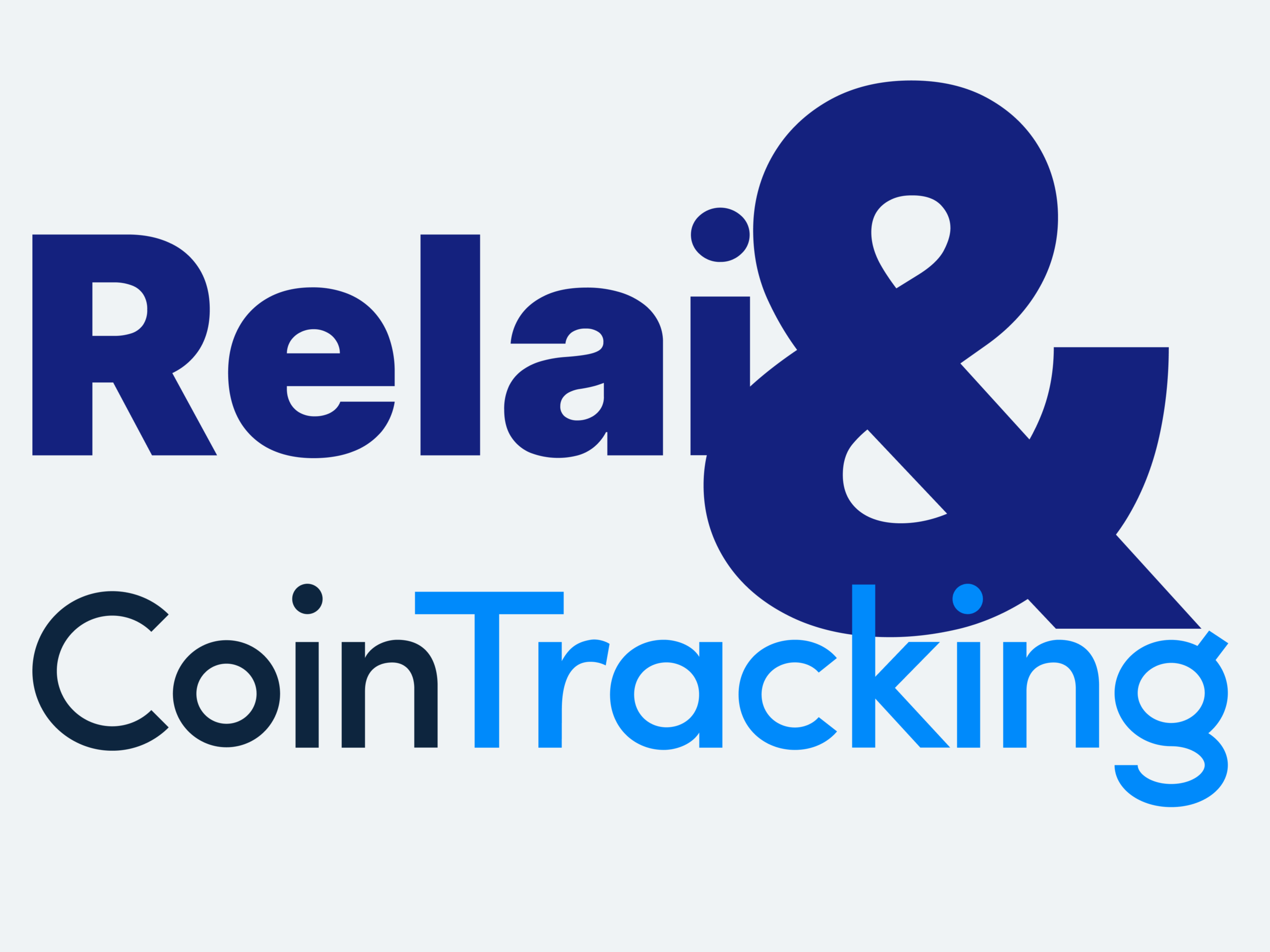 We are proud to announce a new partnership with CoinTracking to enable Relai users to seamlessly extract their transaction history to ensure compliance with cryptocurrency reporting and tax laws.
Munich-based CoinTracking provides a portfolio monitoring and tax reporting solution for cryptocurrency investors looking for an easy-to-use tool to track their digital currency transaction history.
As the digital asset markets matured into a globally recognized asset class, the need for cryptocurrency trading history tracking and portfolio monitoring has increased.
CoinTracking was among the first companies to foresee the need for such a solution, releasing the first version of their product back in 2013. Today, the German startup is a market-leading provider of bitcoin portfolio tracking and tax reporting solutions with more than 850K active users, 1250+ corporate clients, and $24.7B in total value of all portfolios.
To ensure compliance with crypto tax regulations, Relai users can now seamlessly extract their bitcoin transaction history in the form of a CSV file in 'Settings' under 'account statement' and import it into CoinTracking at https://cointracking.info/import/relai/.
Julian Liniger, CEO of Relai, comments:
"Relai's goal is to support our customers' entire Bitcoin journey. From the purchase of the first satoshis and setting up a bitcoin savings plan to the safekeeping and taxation of bitcoin assets. With the CoinTracking partnership, we are taking an important step in this direction. I couldn't imagine a better partner than CoinTracking for the tracking and taxation of bitcoin!"
Dario Kachel, Founder & CEO of CoinTracking, comments:
"CoinTracking offers detailed crypto portfolio analysis and automatic tax reports for crypto transactions. Since our launch in 2012 we have managed the data of more than 850,000 users and offer imports for 110+ exchanges and wallets. We are very pleased to have another strong partner with Relai who stands out with its easy handling and practical bitcoin savings plan. From now on, all Relai users can import their transactions directly into CoinTracking and thus create a complete tax report with just a few clicks."