Back
Is Buying Bitcoin with Relai 100% Anonymous?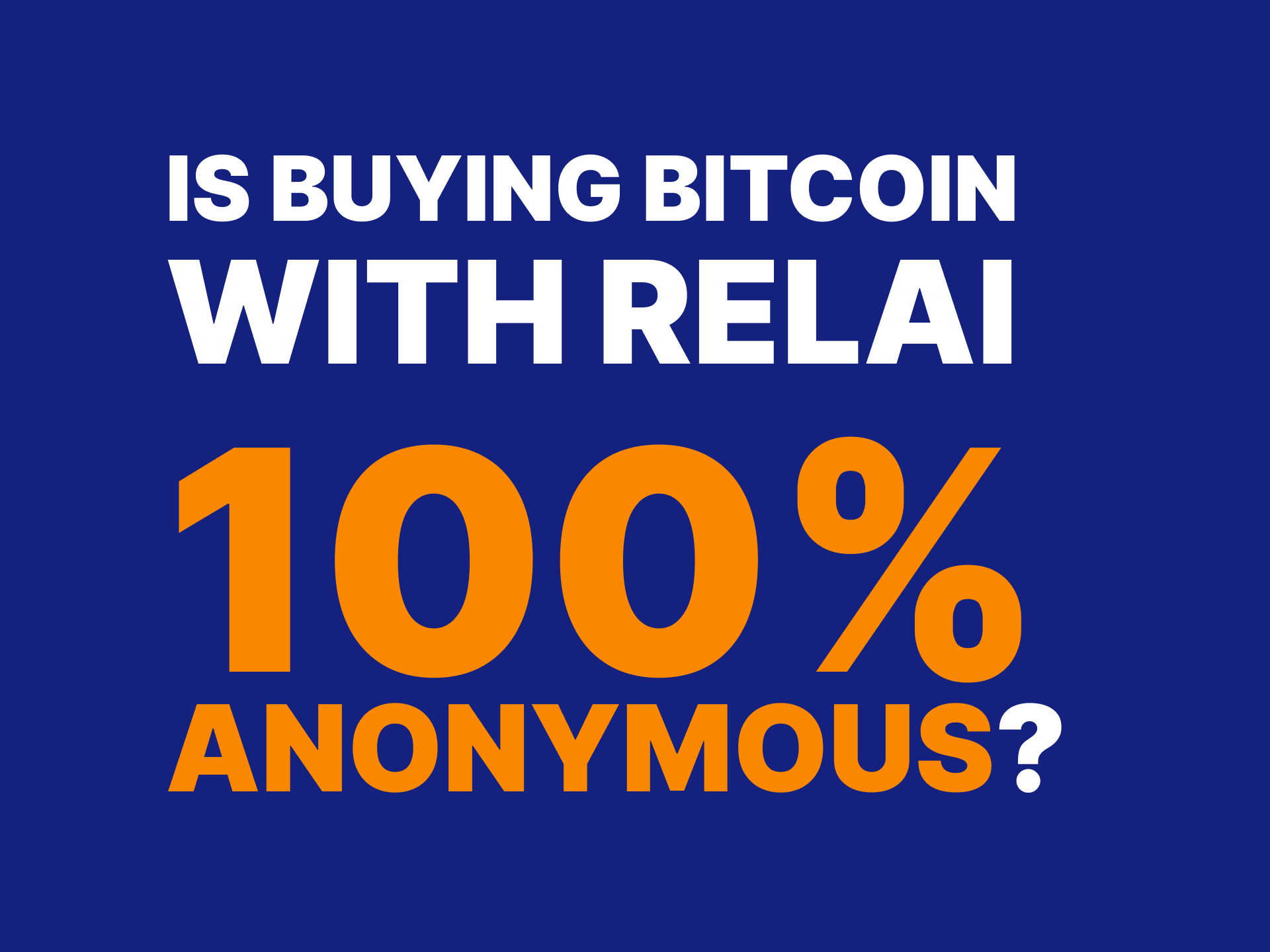 However, does that mean that buying bitcoin with Relai is completely anonymous?
Well, not quite.
Is Buying Bitcoin with Relai Anonymous?
Relai enables anyone in Europe to buy bitcoin in one minute without the need for ID verification, account registration, and pre-funding an account.
Relai doesn't require you to complete a KYC (Know-Your-Customer) process but doesn't mean that buying bitcoin with Relai is completely anonymous.
Buying bitcoin with Relai is KYC-free, which means you don't have to fill out any forms or submit ID verification documents to prove your identity. When you buy bitcoin with Relai, we don't know who you are. We don't know your address or phone number. We don't even have your email address.
However, KYC-free is not the same as anonymous.
By definition, buying bitcoin anonymously implies that your purchase cannot be traced to your real-world identity in any way.
Relai requires you to provide your bank account's IBAN so that we know who the bank payments are coming from so we know who to attribute the purchased bitcoin to. Moreover, the Relai app currently supports bank transfers for bitcoin purchases, which means your bitcoin purchases can be linked to your personal bank account.
Therefore, buying bitcoin with Relai is KYC-free but not anonymous.
Relai supports KYC-free bitcoin purchases because we want to provide a secure, easy-to-use app that respects our users' privacy.
Since we operate under Swiss financial regulations, we aren't required to know the names of our customers. However, we do need to screen our no-KYC customers' transactions and wallets for regulatory reasons as they remain within FINMA Guidelines (CHF 1,000 per day and CHF 100,000).
Download Relai from the Play Store or App Store today to start buying bitcoin without ID verification today.