Back
How To Gift Bitcoin For Christmas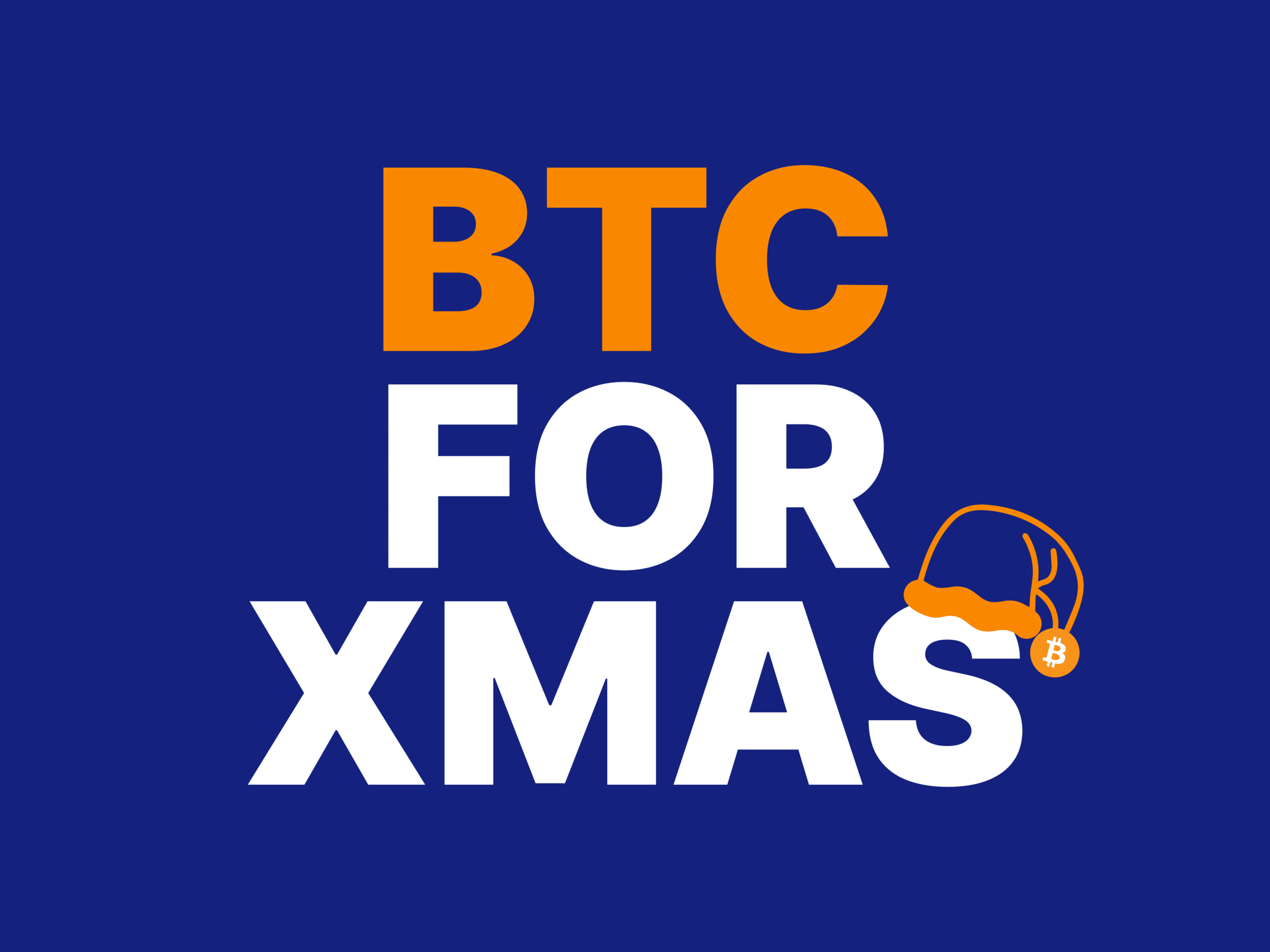 Gifting bitcoin for Christmas to your loved ones is a perfect last-minute present. With Relai, you can buy bitcoin within minutes, and you only need a printer to print out a paper wallet.
In this blog post, you will learn how to buy bitcoin, send it to a paper wallet, and then gift bitcoin for Christmas to someone.
Why you should gift bitcoin for Christmas
Bitcoin has been the best-performing asset of the last decade. Despite some short-term volatility, the long-term trajectory looks bullish. Similar to gold, it doesn't make sense to trade bitcoin, but to buy and hold with a time horizon of years, even decades. In this blog post, you can learn more about Bitcoin's unique characteristics and what separates it from all other asset classes, including other cryptocurrencies.
You can buy bitcoin within minutes on Relai and then create a paper wallet at home, making it a perfect gift for Christmas.
How to gift Bitcoin for Christmas
You don't have to be an expert or have any technical knowledge to create your own bitcoin paper wallet to gift for Christmas. All you need is the Relai app and a printer. Here you learn how to do it in three simple steps.
Important: Before you start, please know that you must be careful during the process. You don't have to be an expert, but basic knowledge of how Bitcoin transactions and addresses work is strongly recommended. Also, note that paper wallets are not the safest way to store BTC, so if you want to safeguard or gift larger amounts, you should consider using a hardware wallet like the BitBox from our partner Shift Crypto.
Step 1: Buy bitcoin at Relai
Download the Relai app for Android or iOS. Open the app, follow the initial instructions and ensure that you securely store your 12-word recovery phrase as early as possible.
Head to the buy bitcoin screen in the Relai app and choose the amount of bitcoin you want to buy. You can start with as little as 10 EUR/CHF and go up to 1,000 CHF (950 EUR) per day without registering. You must run through a quick and easy verification process to buy higher amounts. For investors who want to trade larger amounts of bitcoin, we offer the exclusive Relai Private service.
You can lower your fees by setting up an auto-invest plan (weekly or monthly) and using an invite code to lower your fees even further. Payment can be made via bank transfer or with a credit or debit card (VISA and Mastercard) or Google Pay.
Step 2: Set up a paper wallet
Now that you have bought some BTC in your Relai wallet, it's time to take care of the paper wallet you want to gift to someone. There are different ways of creating a Bitcoin paper wallet. Theoretically, you can create a Bitcoin wallet anywhere and then write down the public and private keys by hand.
One of the easiest solutions for beginners is the website www.bitaddress.org. You can generate one or more addresses at once. Optionally you can also add BIP38 encryption and add an additional passphrase. Generate a paper wallet and then print it.
Note that there are certain risk factors associated with paper wallets. Physical damage to the print and possible security holes during the creation process are things to keep in mind. You should consider safer options like a hardware wallet for larger amounts.
Step 3: Send bitcoin from your Relai wallet to your paper wallet
Now it's time to send the BTC you bought in step 1 to the paper wallet you created in step 2.
To do so, head to the send function in the Relai app, scan the QR on your paper wallet or manually enter the Bitcoin address (aka public address/key). Select the amount you want to send to the paper wallet and then hit "Send Now" in the next step. That's it!
Important: Make sure that the recipient keeps the paper wallet safe
Holding bitcoin in a paper wallet means that you need to make sure to store it somewhere safe. If the person you gifted the paper wallet to loses it, or it gets damaged or compromised otherwise, the bitcoin will be lost forever.
From a cybersecurity perspective, the most important steps must be taken during the wallet generation, as you already learned during step 2.
Conclusion
Gifting bitcoin for Christmas using a paper wallet can be compared to gifting physical gold coins to someone. Stored correctly, there is no counter-party risk, and you have full ownership. However, when you lose them, they are gone.
As Bitcoin is still in its early stages, it's interesting to gift a small bitcoin to someone and then wait for 5, 10, 20, or more years to see where it goes.