Back
How to Buy Bitcoin Anonymously in 3 Easy Steps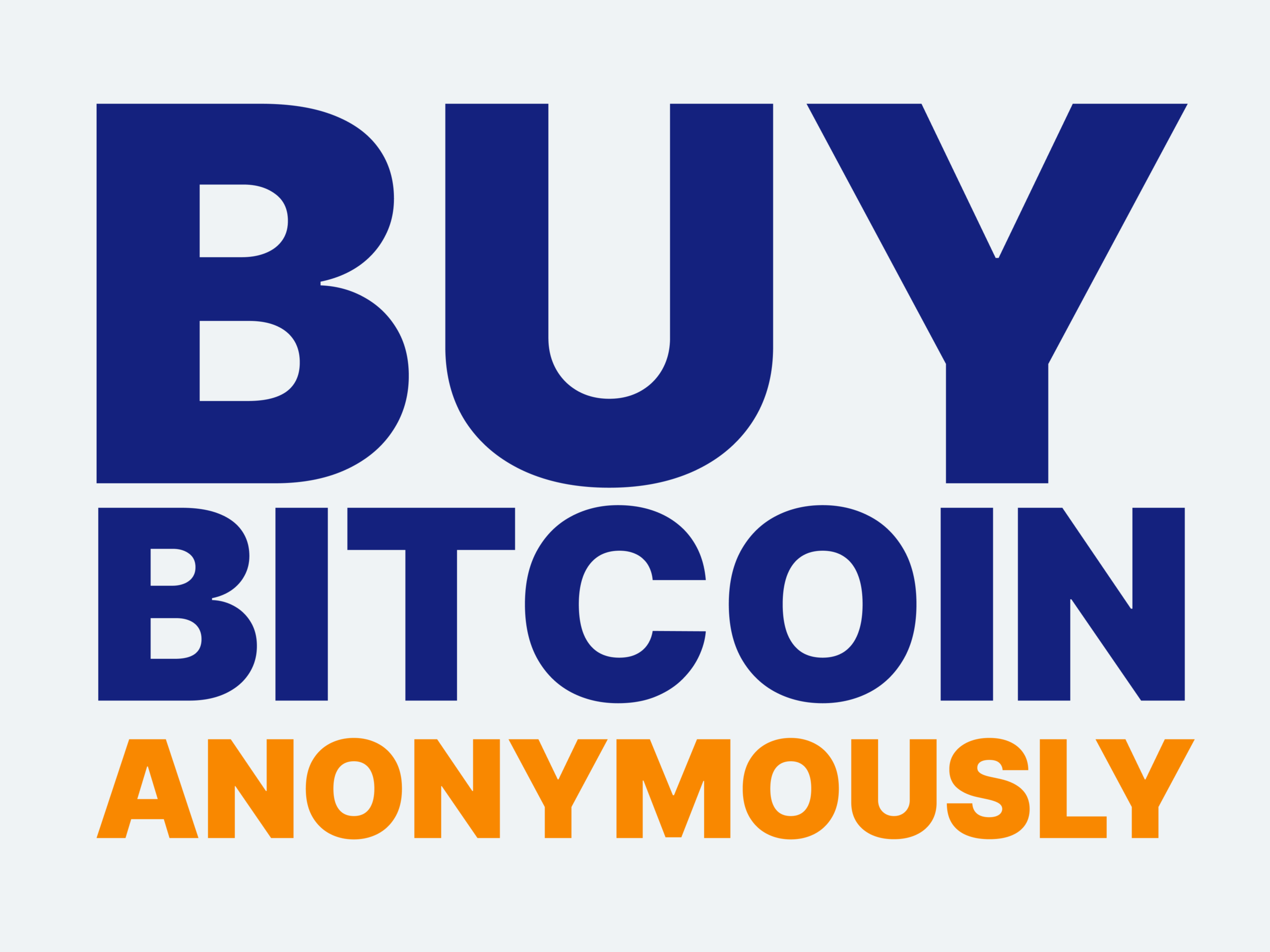 Most of us simply don't want to deal with lengthy ID verification processes and risk our personal data getting leaked when the next data breach inevitably happens.
In this guide, you will learn how to buy bitcoin anonymously and securely within minutes.
How to Anonymously Buy Bitcoin With Relai
If you want to protect your privacy as a bitcoin investor, the easiest way to do so is using Relai.
Relai is Europe's easiest bitcoin investing app that empowers anyone in the Eurozone (and Switzerland) to buy bitcoin in minutes without ID verification.
As a Swiss bitcoin company, we are not required to collect personal information from our users for transactions under €900 (CHF 1,000) per day or €90,000 (CHF 100,000) per year.
That is why we can offer our users an added layer of privacy when making their bitcoin investments.
To buy bitcoin using Relai only takes three steps:
Go to www.relai.app and download the Relai App (available for iOS and Android)
Enter the amount of bitcoin you want to buy (in EUR or CHF)
Initiate a bank transfer to complete the bitcoin purchase
There is no need to undergo a lengthy onboarding process, fill out a questionnaire, or upload ID documentation.
Let's look at that process in a bit more detail.
Download the Relai app onto your smartphone.
Fire up the app, select a passcode, and back up your wallet. You will find the wallet backup option in 'Settings.' Write down your backup phrase and store it securely.
Next, click on the 'Buy Bitcoin' section and put in the amount of bitcoin you want to purchase in CHF or EUR.
Once you have decided how much bitcoin you want to buy, click 'Next' to see the payment details.
Finally, put the payment details into your banking app to make the payment to Relai. You don't need to put a transaction reference as Relai knows that the payment is coming from you from your IBAN.
And that's it! Next, you will receive your bitcoin in your Relai wallet as soon as your payment arrives.
Purchasing bitcoin using Relai does not provide you with complete anonymity (as you will pay for the bitcoin using a bank transfer). However, the app provides you with an added layer of privacy as an investor.
Why? Because Relai ensures that your personal data stays safe and that your investment activities remain hidden from prying eyes.