Back
Stack Sats And Win 250 CHF In Bitcoin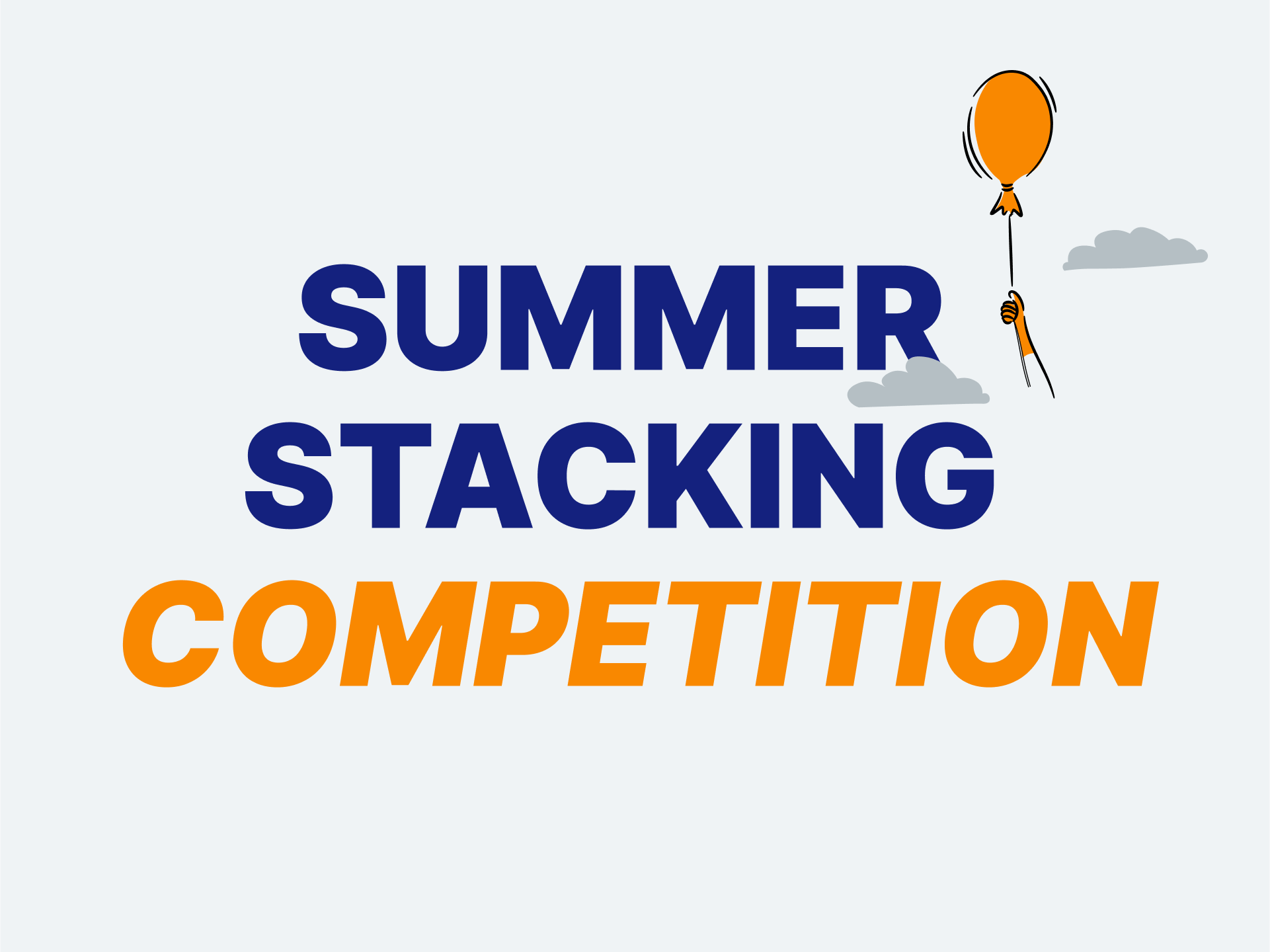 Let's head straight into summer and forget the bear market for a moment. To set you in the right mood, we've decided to kick off our first Stacking Competition. The idea is simple: You stack some Sats, and with a little luck, you can win Bitcoin! Sounds intriguing? Read on for all the details you need to know.
In this blog post, you'll learn how you can win free bitcoin in the first Relai Stacking Competition.
HOW TO WIN 250 CHF IN BITCOIN
Participating is as easy as a summer breeze. Here's what you need to do to be one of two lucky winners who will win 250 CHF in bitcoin: Buy at least 250 CHF bitcoin in the Relai app between June 21, 2023, 00:00 (CEST) and June 28, 2023, 23:59 (CEST) to be eligible to win one of the two prizes of 250 CHF paid in bitcoin directly into your Relai wallet. 
Note that we count the total volume of all buys you successfully execute during this time period. To qualify, you can either do one buy of at least 250 CHF or, e.g., also 5 × 50 CHF. The winners will be selected randomly among everyone who bought at least 250 CHF in the mentioned timeframe. Higher volumes or a higher number of buys don't increase the chances of winning.
ZERO-FEES AT THE BEST PLACE TO BUY BITCOIN
Relai is the best place to buy bitcoin and stack Sats even without an ongoing stacking competition. To double down on our mission of bringing bitcoin into everyone's portfolio, we recently introduced zero-fee stacking. Yes, you heard it right: We're offering one free bitcoin purchase per month by charging 0 percent fees for one order of up to 100 CHF.

What makes the Relai app unique is the unique combination of a user-friendly interface with a non-custodial wallet. This means that even as a newbie just getting started with bitcoin you can enjoy complete control and ownership of your Bitcoin.
BITCOIN FOR EVERYONE
Our mission is to bring bitcoin into everyone's portfolio. To pull this off, we offer a solution for both individuals and professionals. With the Relai App, you can buy bitcoin instantly and hold your own keys—even as a first-time bitcoin investor thanks to the user-friendly interface.
On top of our core service, we have expanded into serving professionals with two exclusive services: Relai Private allows clients to trade large amounts (100k+ CHF) of bitcoin with personal support. We also cater to small and medium-sized businesses interested in adding bitcoin to their balance sheets with Relai Business. 
Our overall goal is to give investors maximum control over their money, so we offer a non-custodial wallet, ensuring users have complete sovereignty over their bitcoin.
JOIN US ON OUR JOURNEY
As we push forward into a bright future, we're grateful for our community's unwavering support. We'll keep working hard on making Relai the number-one choice for Bitcoin enthusiasts everywhere!
To start buying bitcoin and experience our service, download the Relai app from the Google Play Store or Apple App Store (iOS app currently only available in Switzerland).