Back
How to Buy Bitcoin and Send it Directly to an External Wallet Using Relai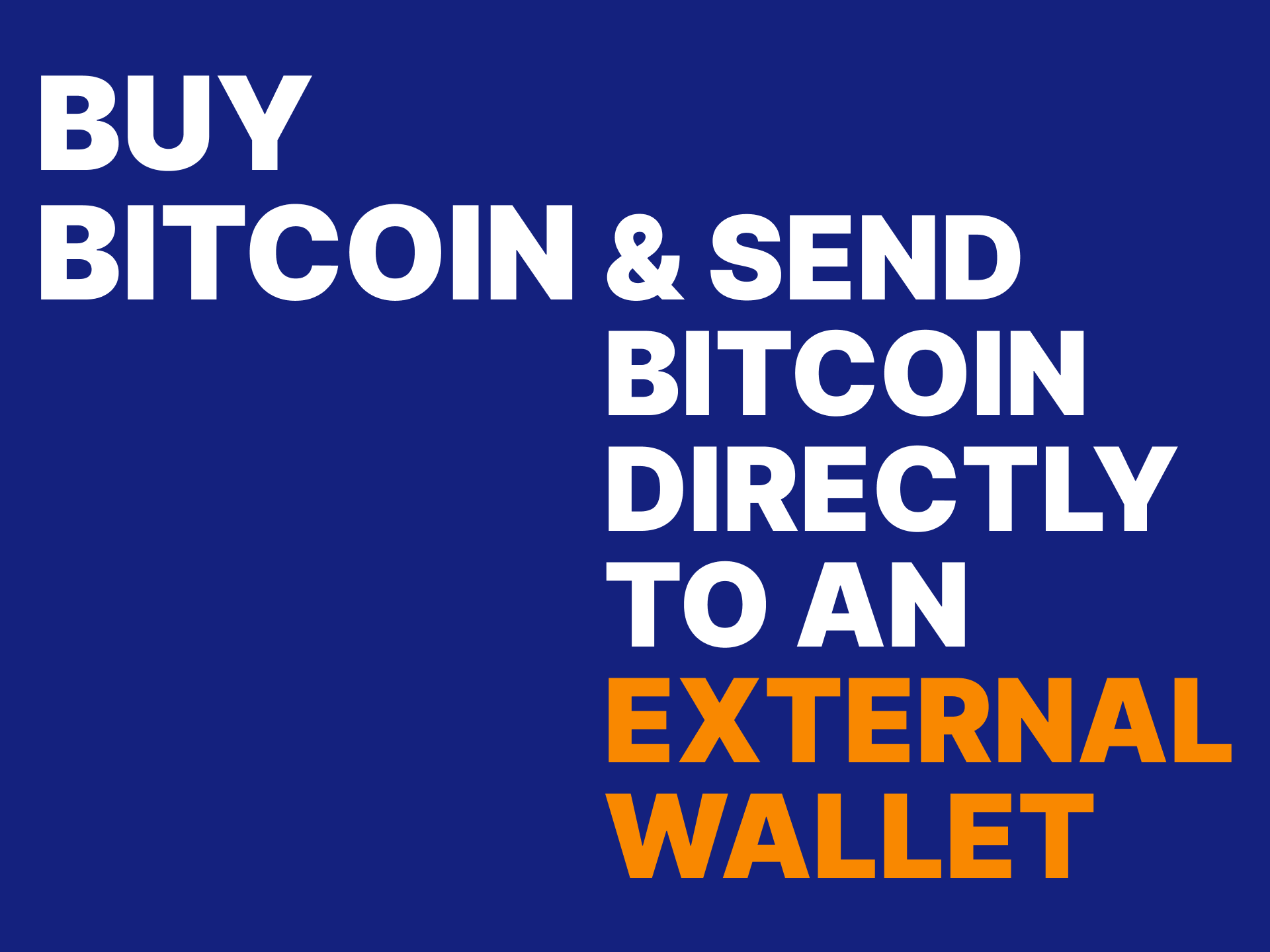 In this guide, you will learn how to buy bitcoin using the Relai app and send the coins directly to an external wallet.
How to Save Bitcoin in an External Wallet Using Relai
Thanks to our external wallet stacking feature, Relai users can now stack sats directly in their hardware wallets (or any wallet that allows users to sign messages).
To buy bitcoin and send your coins automatically to your hardware wallet using Relai, you need to take the following steps:
Open your Relai app.
Go to 'Profile' and enable 'Advanced features'.
Press the '+' button and click on 'Buy'.
Type in the amount of bitcoin you want to buy. You can choose between a one-time buy, a weekly buy, and a monthly buy. Then, click 'Next'.
Enter your IBAN from which the payment for the bitcoin purchase will come, and add a referral code (if you have one) to save 0.5% fees.
Click 'Add external wallet address' and paste in your external wallet address or scan the wallet's QR code.
Confirm the investment.
Copy the message shown into your external bitcoin wallet message verification section. Sign the message, and then copy and paste the signature into the Relai app.
Finally, switch to your banking app and make the payment to the Relai bank account. Make sure to transfer the exact same amount as the one you specified in the order to avoid a refund.
And that's it!
Your bitcoin will arrive in your external wallet as soon as the bank payment settles.
Why External Wallet Stacking?
Relai introduced external wallet stacking to allow Relai users to send their coins directly to a hardware wallet of their choice.
Hardware wallets, also known as cold storage solutions, provide utmost fund security for bitcoin investors because the wallets' private keys remain offline to make it effectively impossible for hackers to access someone's coins.
People who invest large amounts in bitcoin typically prefer to store their funds offline in a hardware wallet to prevent nefarious actors from accessing their coins.
While the Relai wallet provides state-of-the-art security for bitcoin holders, we still advise Relaiers to transfer their bitcoin holdings to a hardware wallet once they have exceeded a certain threshold.
Auto-DCA Bitcoin Straight Into Cold Storage
Arguably Relai's most popular feature is the ability to dollar-cost average bitcoin in a fully automated manner by setting up weekly or monthly bitcoin investments and paying using a recurring bank transfer.
What our community also wanted the app to feature, however, is the ability to auto-invest in bitcoin directly into cold storage.
To respond to that demand, we have introduced external wallet stacking to enable Relai users to auto-DCA bitcoin directly into external wallets that allow users to sign messages.
Auto-DCA refers to automatically investing in bitcoin on a regular basis using a recurring bank transfer and an app like Relai. Apps like these typically require you to use their native wallet, which newcomers and small investors generally prefer.
However, for bitcoiners who want to save a substantial amount of bitcoin on a regular basis, it makes more sense to put funds directly into a hardware wallet for safekeeping.