Back
Zero-Fee Stacking Is Here: Buy Bitcoin With 0% Fees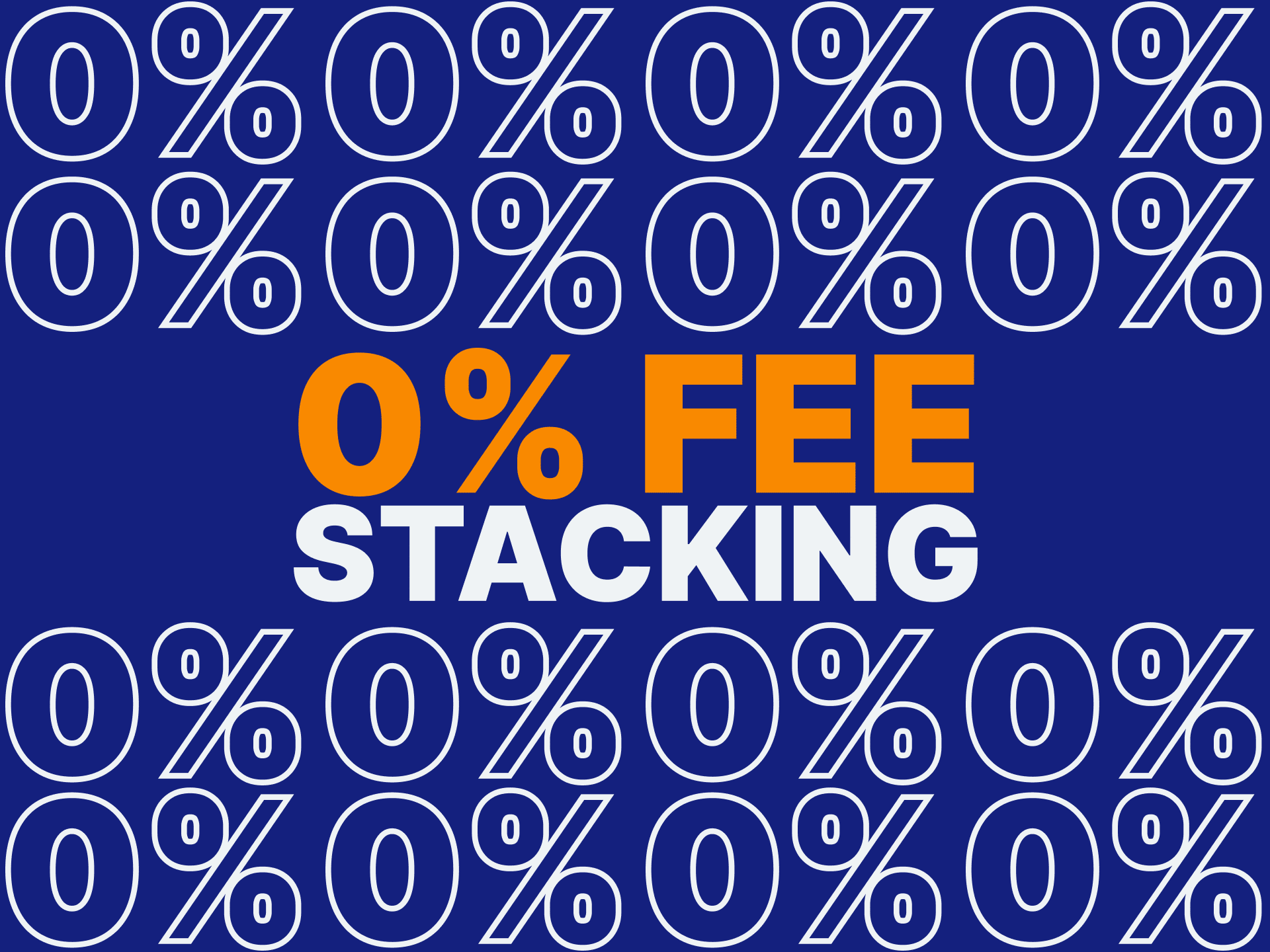 It's time for zero-fee stacking! We're thrilled to announce the launch of zero-fee bitcoin purchases for our rapidly growing user base. You've heard it right, we're now offering one free bitcoin purchase per month by charging 0 percent fees for one order of up to 100 CHF/EUR. So, strap in, and let's dive into what this means for you and our mission to make buying bitcoin as seamless and accessible as possible!
In this blog post, you'll learn about how you can buy bitcoin with 0% fees at Relai. In addition to zero fee stacking, we also completely overhauled our app's user interface.
ZERO FEES, MAXIMUM CONTROL
The core of our mission at Relai is to give you, our users, maximum control over your money. Everyone should have the chance to explore the benefits of an asset like bitcoin, especially in times of skyrocketing inflation and an increasingly fragile banking system. That's why we're now offering a zero-fee purchase option – a testament to our commitment to make investing in bitcoin as simple, safe, and fast as possible.
By the way: What makes the Relai app unique is our combination of a user-friendly interface with a non-custodial wallet. This ensures that you don't have to be an expert but still enjoy complete control and ownership of your Bitcoin.
Here's how the new zero-fee stacking works: Every user has one (1) monthly bitcoin order with 0% fees up to an amount of 100 EUR/CHF. In other words: You can buy bitcoin worth between 10 EUR/CHF to 100 EUR/CHF once per month without any additional fees (except credit card fees or other payment provider-related fees). Note that zero fee stacking is only applicable to single orders and not weekly or monthly auto-invest orders. But don't worry: This is only the start. Eventually, 0% fee orders will also work with auto-invest plans. And we're also planning to increase the limit from 100 to higher amounts.
THE RELAI APP: SIMPLER, FASTER, PRETTIER, BETTER
We're not stopping at zero-fee purchases. We've also reworked and improved our app's user interface. The onboarding process and core functions, like buying and selling, are now even easier to use. We're continually refining our offerings to make your journey with Bitcoin as smooth as possible. Together with payment options like VISA, Mastercard, Apple Pay, and Google Pay support, Relai is the best place to buy bitcoin in real-time, 24/7.
Bitcoin is the best savings technology ever invented, and now is the perfect time to provide as many people as possible with fair and secure access to it.
BREAKING RECORDS AND EMBRACING THE FUTURE
Relai is on a roll! We recently reported that Q1 2023 was the best quarter in our history, with a staggering 215% year-on-year growth in revenue for March, despite ongoing industry turbulences.
After securing USD 4.5 million in funding led by Jeff Booth's ego death capital, we're pushing forward with our plans. This year, we launched zero-fee trading, and we're preparing for Lightning integration and the launch of a white-label product.
We've expanded our platform to cater to small and medium-sized businesses interested in adding bitcoin to their balance sheets with Relai Business. Our goal is to give investors maximum control over their money, so we offer a non-custodial wallet, ensuring users have complete sovereignty over their bitcoin.
JOIN US ON OUR JOURNEY
As we break records and reach new heights, we're grateful for our community's unwavering support. We'll keep pushing forward, making Relai the number-one choice for Bitcoin enthusiasts everywhere.

To start buying bitcoin and experience our service, download the Relai app from the Google Play Store or Apple App Store (iOS app currently only available in Switzerland).