Back
Relai Bitcoin Report Q2 23: Get Your Free Report Now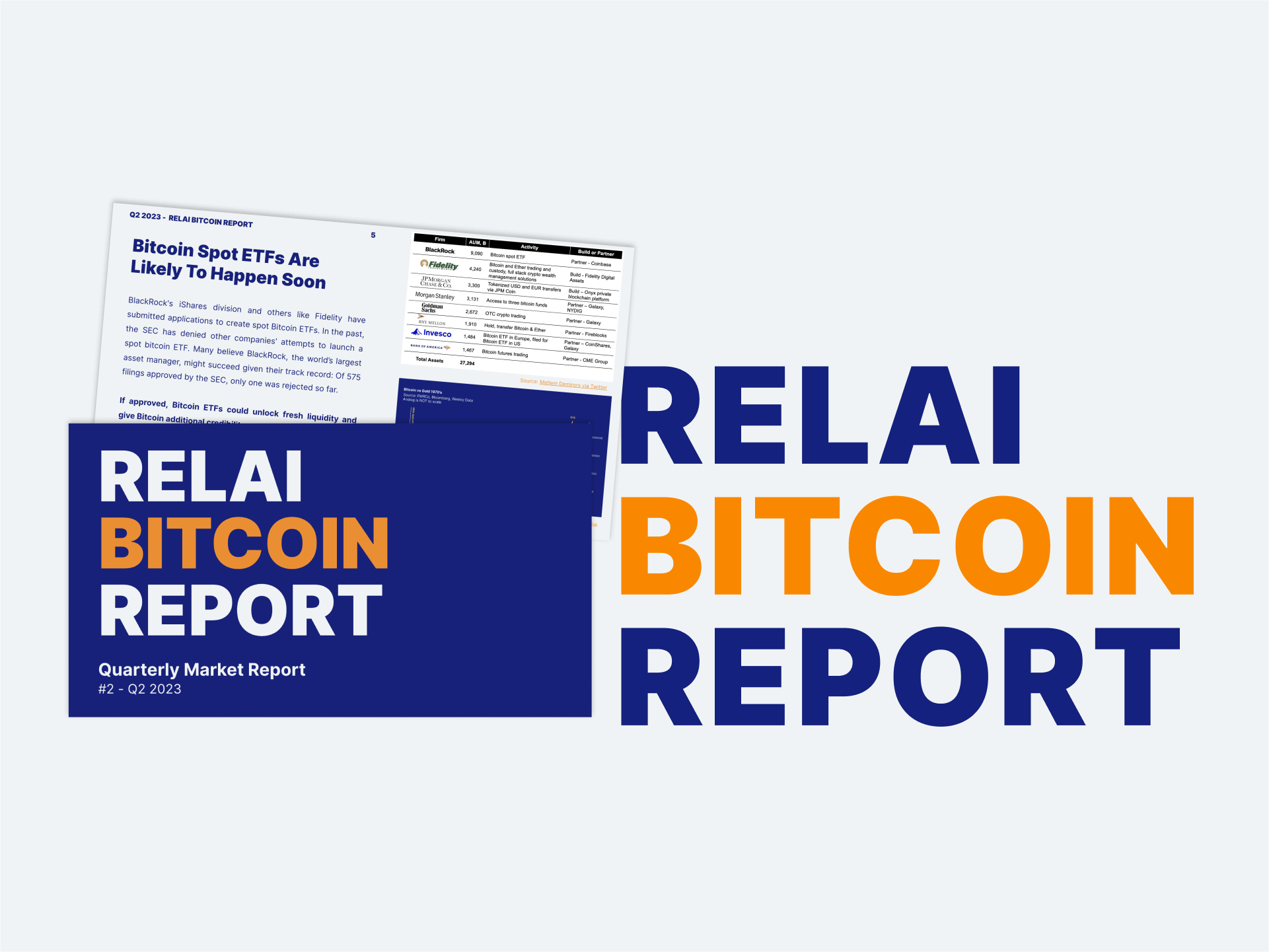 We proudly present the second edition of the Relai Bitcoin Report, a quarterly exploration of Bitcoin's most impactful developments. As we edge closer to the next Bitcoin Halving event, an array of bullish indicators and resilience in the face of market turmoil position Bitcoin for a promising future. Come explore the key findings of our Q2 2023 report!
In this blog post, you'll learn about the most significant developments in Bitcoin that happened during the second quarter of 2023.
BITCOIN'S RESILIENCE AND LONG-TERM GROWTH PROSPECTS
Our second edition of the Relai Bitcoin Report reveals that despite market uncertainties, Bitcoin is emerging as a sturdy asset. More holders are choosing self-custody, with many maintaining their BTC holdings for over a year.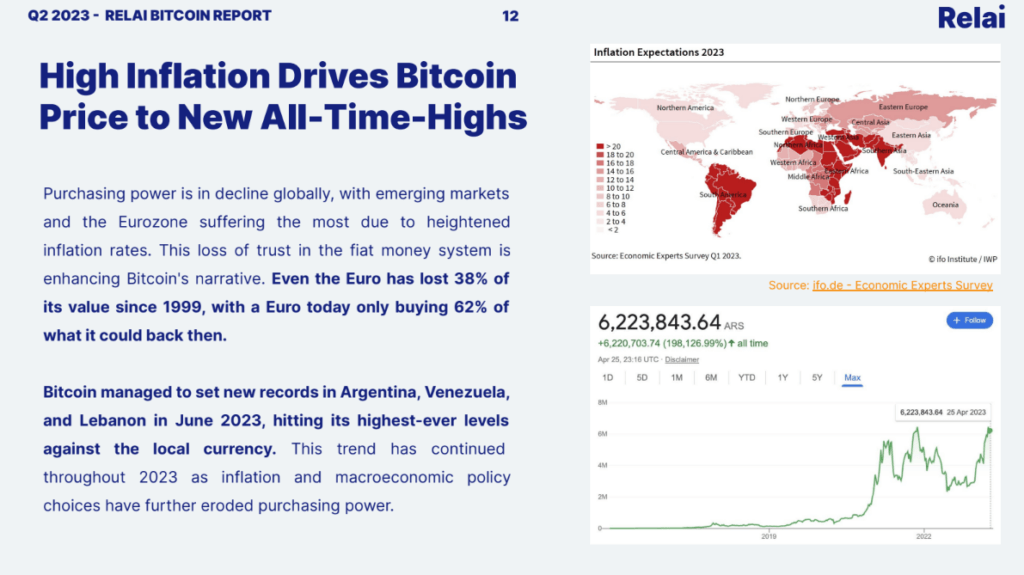 Key findings from the report include:
Bitcoin spot ETFs are on the horizon, with influential players like BlackRock advocating for their approval
The community of individuals owning at least 1 BTC continues to expand
BTC is draining from centralized exchanges as users increasingly opt for self-custody wallets
The fourth Bitcoin Halving set for April 2024 promises to further enhance Bitcoin's scarcity
Despite turmoil in the broader crypto market, Bitcoin reclaimed over 50% of the total market share
Compared to gold, equities, or real estate, Bitcoin's market cap remains relatively small, signaling significant growth potential
A recent study posits Bitcoin mining as the industry with the lowest emissions
High inflation rates in countries such as Argentina, Venezuela, and Lebanon have led to new Bitcoin all-time-high prices
70% of Bitcoin's supply is held by long-term holders showing no intent to sell
Bottom line: Despite market volatility, Bitcoin's resilience, bolstered by growing mainstream adoption and potential regulatory advancements, positions it as a promising investment. The upcoming halving event in 2024, the rise in self-custody, and Bitcoin's role as an inflation hedge all underscore Bitcoin's investment appeal.
GET YOUR FREE COPY OF THE RELAI BITCOIN REPORT
Our comprehensive research report is yours for free. Visit the Relai Bitcoin Report page, enter your email, and we'll deliver the report directly to your inbox. As before, this edition is available in English and German, with more languages to follow in future editions.
EXPERIENCE BITCOIN OWNERSHIP WITH THE RELAI APP
Our newly redesigned Relai app empowers you to manage your Bitcoin investments effortlessly. With full support for VISA, Mastercard, Apple Pay, and Google Pay, purchasing Bitcoin has never been easier.

To start buying bitcoin and experience our service, download the Relai app from the Google Play Store or Apple App Store (iOS app currently only available in Switzerland).