Back
Is It Too Late to Invest in Bitcoin?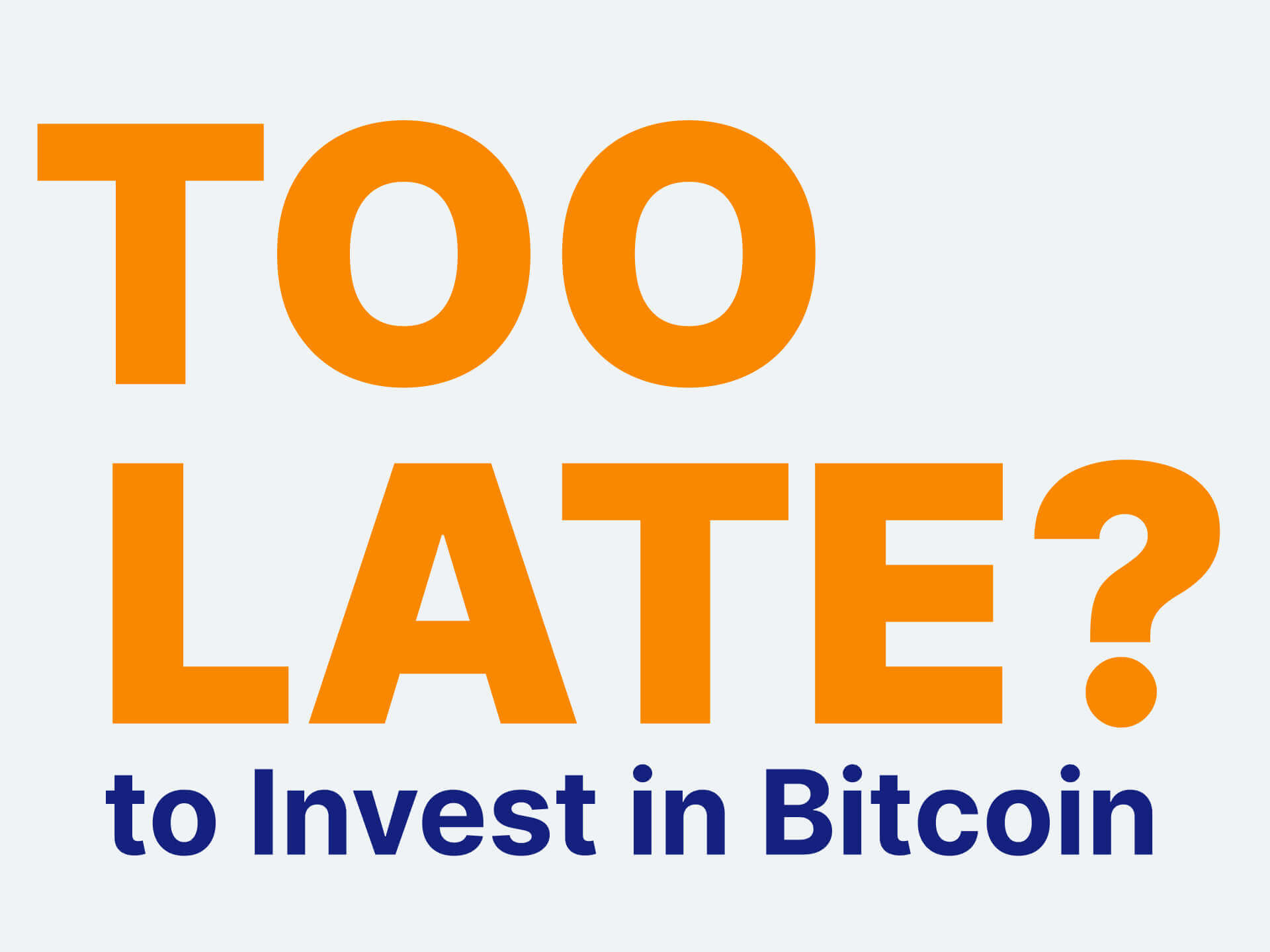 The price of bitcoin skyrocketed from under $1 to hit an all-time high of over $68,000 in less than 13 years, and most experts agree that there is more upside. Despite having missed out on buying bitcoin under $100, $1,000, or $10,000 per coin, you could still make a substantial return on investment by buying bitcoin today.
Read on to learn to discover the top reasons why buying bitcoin is (probably) still a smart investment today.
Bitcoin Adoption Is Growing at an Accelerating Rate
Global bitcoin adoption has been accelerating.
In the last 12 months, the number of users creating new bitcoin wallets grew from 63 million to 80 million. And that's not all! Businesses have also started accepting payments in BTC and we have seen the likes of online payment giant PayPal rolling out the buying, selling, as well as holding of the digital currency.
And if that's not enough, 2021 was the year that saw El Salvador become the first country globally to make bitcoin a legal tender, thus further boosting bitcoin adoption.
Bitcoin Is Being Purchased By Countries, Corporations & SMEs as a Reserve Asset
Bitcoin has emerged as a new cash alternative for corporate balance sheets of companies whose leaders are concerned about inflation and the lack of yield in the bond markets.
Numerous corporations have purchased bitcoin as a reserve asset for their balance sheets in the past year and a half. MicroStrategy, Tesla, Square were among the first public companies to add bitcoin to their balance sheets. Eventually, more companies followed suit.
Additionally, besides El Salvador becoming the first country to make bitcoin a legal tender and buy bitcoin for its national treasury, numerous cities have announced that they have added bitcoin to their coffers.
For example, Rio de Janeiro in Brazil has allocated a small percentage of its funds to bitcoin.
Bitcoin is Emerging as a Hedge Against Inflation
Inflation is a topic that's on everyone's mind.
Since central banks threw on the money printers shortly after the start of the pandemic, inflation started to soar to highs we haven't seen in decades. The United States, for example, recorded a whopping 7% inflation. That means that goods and services – on average – have become 7% more expensive in the US.
Because of this reason, investors have been looking for alternatives given that fiat currencies will and continue to have lesser purchasing power.
Bitcoin is considered as a good hedge against inflation because of its limited supply of 21 million coins and its hard-coded disinflationary monetary policy, enabling the digital currency to increase in value over time, provided bitcoin adoption continues.
Additionally, it has clearly outperformed gold, which has traditionally been considered the go-to inflation hedge.
Bitcoin Remains the Best-Performing Asset Class in the World
While past returns don't predict future performance, you can't deny the fact that bitcoin has been the best performing asset class in the last decade.
While bitcoin has had a few years where it closed in the red (year-on-year), the digital currency generated over 200% average annual returns for holders, outperforming every major asset class by miles.
Push up by increasing demand meeting a limited supply, the price of bitcoin has continued to soar even after financial "experts" have deemed it dead following price corrections.
While you may not get a chance to buy bitcoin under $10,000 again, you can benefit from the potential future price growth of bitcoin by investing a small amount every month via a Bitcoin savings plan. That way, you can build exposure in one of the most promising assets of our lifetime without requiring a lot of capital to start.
To easily and securely invest in bitcoin, download the Relai app (Android / iOS) today.