Back
Stack Sats Your Way: Buy Bitcoin With Credit Card, Apple Pay And More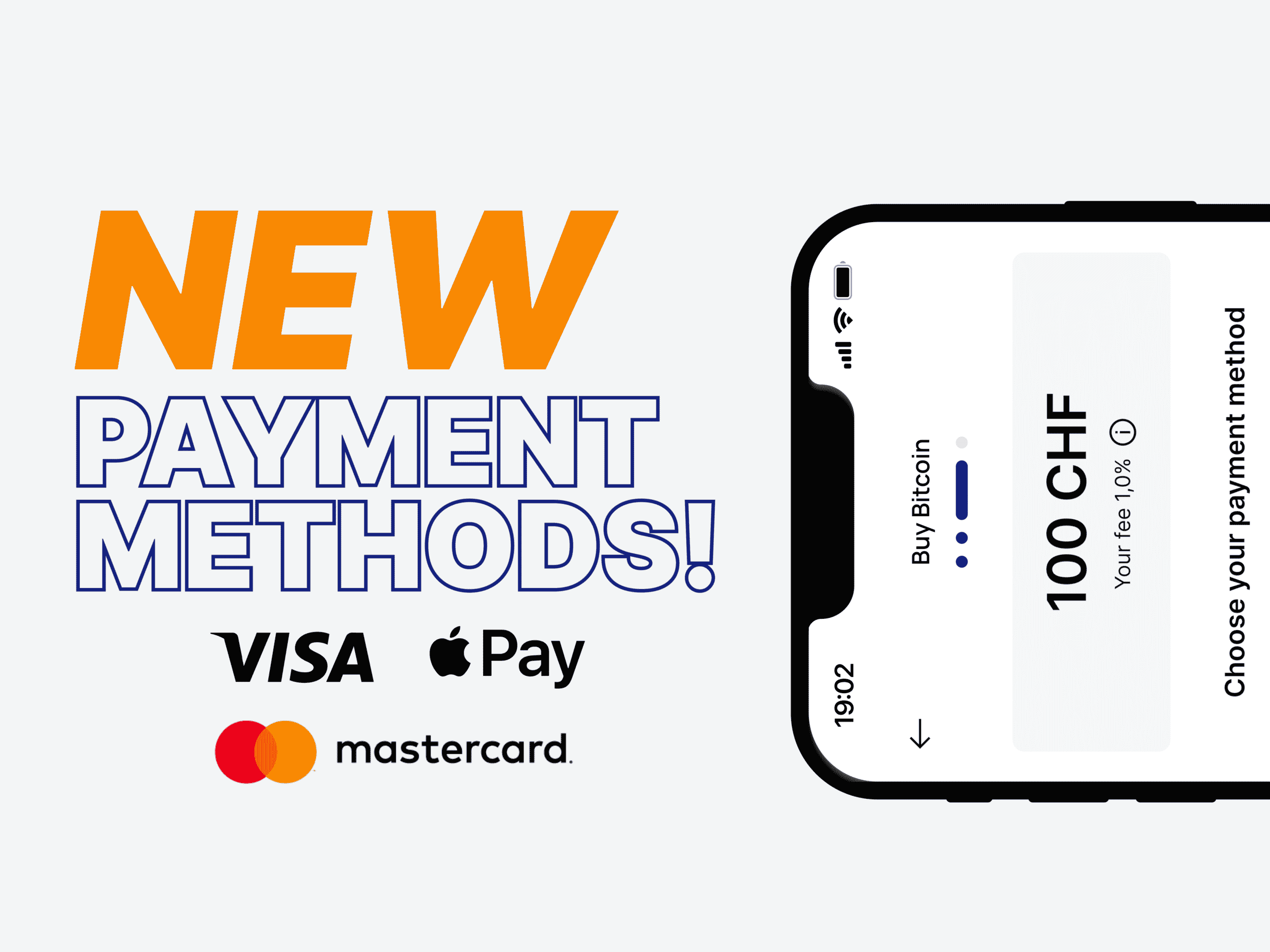 We're on a mission to make stacking sats as easy as it gets. And now we're a big step closer to getting there. Relai users can now buy bitcoin with a wide range of instant payment options, available 24/7. Including VISA, Mastercard, and Apple Pay.
The whole team at Relai is super excited to share the latest app version for Android and iOS with you. It's the most significant update and a big step forward for us. We hope you like it as much as we do!
Buy Bitcoin Instantly & 24/7 With Credit Cards, Apple Pay And More
Many of you have asked for it, and now it's here: Relai users can now stack sats instantly using VISA, Mastercard, and Apple Pay. Those payment methods are available in addition to the existing ones you can still use. So you can still use (completely free) bank transfers.
Better, Faster, Prettier: Enjoy An All-New User Experience
We reworked the Relai app from the ground up, no stone was left unturned, and we can proudly say that we think that we deliver on being 'Europe's easiest Bitcoin app' with the new version. As a new or existing user, you can enjoy improved onboarding, a better and clearer buy flow, more fee transparency, and overall design improvements.
Start Stacking Sats with Relai now!
Soon: Even More Payment Options and Improvements
We at Relai are far from done with this major release. We have many more exciting features, payment options, and ideas cooking in the background that didn't make it into this release. So expect more updates hitting the Play Store and App Store over the coming months.
In Other News: Sign Up For Our New Bitcoin Course
We just launched a new educational series called 21 Bitcoin Basics. What you get is simple: Everything you need to start with Bitcoin. We tried to pack as much information as possible in each lesson while keeping it simple. Each lesson takes a few minutes to finish.
Sign up now and get a new lesson every day via email.
Remember to update your Relai app to access the new version!
To start buying bitcoin, download the Relai app from the Google Play Store or Apple App Store today.