Back
How to Buy Bitcoin in Switzerland in 3 Easy Steps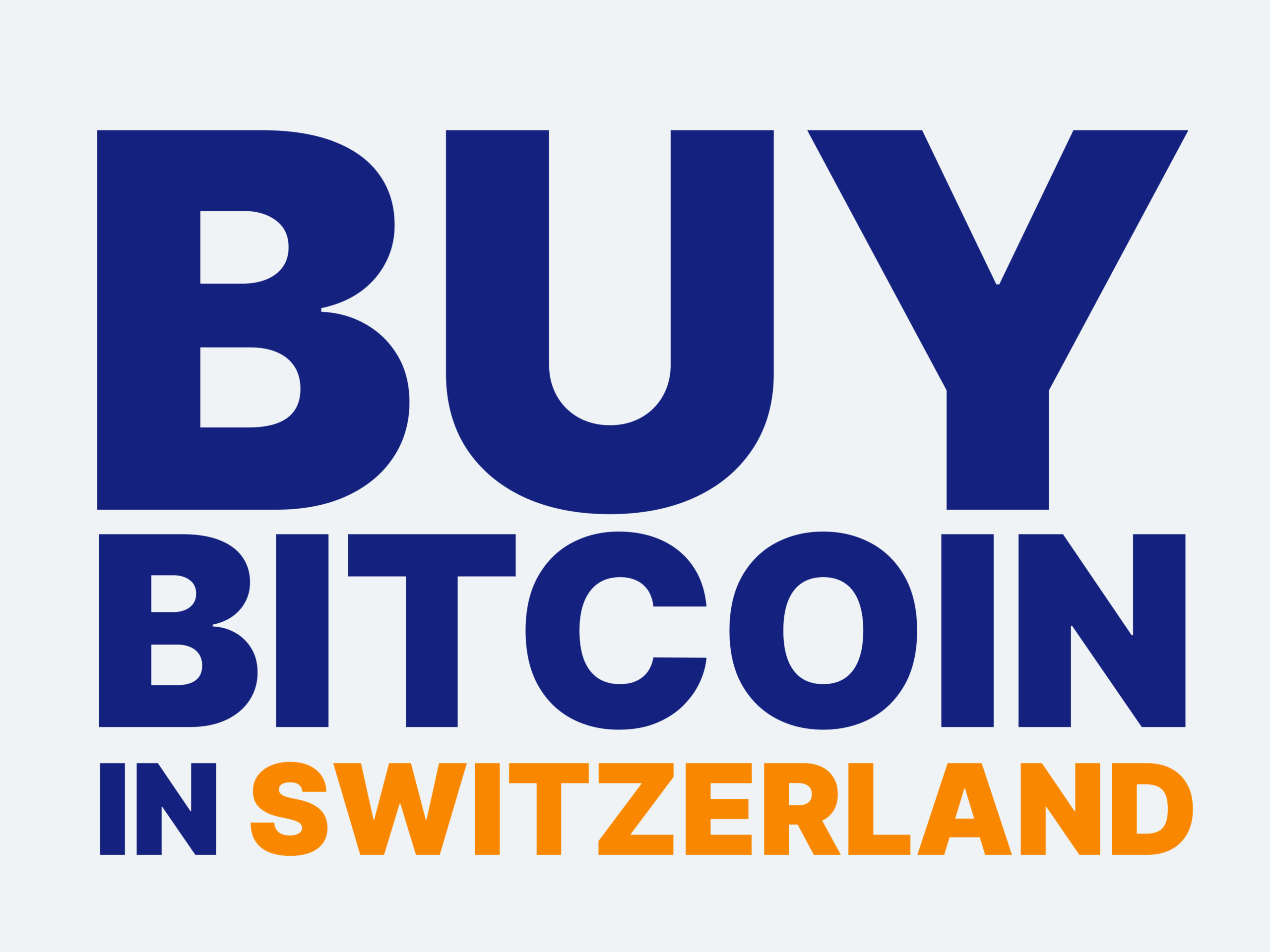 Buying bitcoin in Switzerland is not as easy as it should be. Signing up for a bitcoin exchange, completing a lengthy KYC process, and transferring money to the exchange can be cumbersome and take days until you get your coins. 
Fortunately, for bitcoin-curious investors, we have built Relai – Europe's easiest bitcoin investing app.  
In this step-by-step guide, you will learn how to buy bitcoin in Switzerland within minutes using Relai.
What is Bitcoin and Why Should You Buy It?
Before we jump into how to buy bitcoin, let's first briefly discuss what bitcoin is and why it is widely considered a must-have in today's investment portfolio.
Bitcoin is a digital currency that operates on peer-to-peer technology to enable anyone across the globe to store, send, and receive value without the need for an intermediary, such as a bank.
In simple terms, Bitcoin is money for the internet.
Under the hood, the digital currency is an amalgamation of complex cryptography, a robust economic incentive structure, and a distributed consensus that enables parties from around the world to participate in the Bitcoin network.
While bitcoin is a new form of money, many bitcoin experts liken the digital currency to gold, often referring to it as digital gold.
The reason for that is that bitcoin shares many characteristics with the popular precious metal, including:
Scarcity
Utility
Durability
Portability
Divisibility
So one of the major reasons why bitcoin is worth so much is that bitcoin has evolved into a digital version of gold, with mathematically-proven scarcity being a significant factor for its astronomic increase in value since its inception.
Like gold, bitcoin has historically performed well as a safe haven asset during times of economic turmoil. Most notably, we witnessed that during the European debt crisis in 2013 and again in 2020, following the outbreak of the COVID pandemic.
But bitcoin's status as a gold-like safe haven asset is not the only reason why it has value.
Bitcoin is also censorship-resistant.
When you hold bitcoin in a personal wallet, only you have access to your coins. No bank, government, or regulator can freeze your funds or confiscate your money.
At first glance, Bitcoin's censorship resistance may seem like a minor feature for the average investor. However, for the people of Cyprus who experienced a bank bail-in in 2013, having a part of their wealth stored in bitcoin would have come in handy when they were no longer physically able to access their own money.
Now, let's have a look at how to buy bitcoin with CHF using Relai.
How to Buy Bitcoin With CHF
Relai has made buying bitcoin in Switzerland incredibly easy. The process is so simple that it only takes three steps:
Download the Relai app
Choose the amount of bitcoin (BTC) you want to buy
Make the payment and receive your bitcoin.
Now, let's look at that process in a bit more detail.
Once you have downloaded the app, set up a passcode, and make sure you back up your wallet. You can find that in the 'Settings' section. (Note down your backup phrase and store it somewhere safe. In case you lose your phone or accidentally delete the app, you will need the backup phrase to regain access to your Relai wallet.)
Next, access the 'Buy Bitcoin' section and put in the CHF amount you want to buy bitcoin with. You can start with as little as 10 CHF and buy as much as 100 CHF worth of BTC on your first purchase. (After your first transaction, you can buy as much as 1,000 CHF per day using the app!)
Once you have decided how much bitcoin you want to purchase, click 'Next' to view the payment details.
Finally, you input the payment details into your mobile banking app or online banking portal to make the payment to Relai. You don't need to put a transaction reference as Relai knows that the payment is coming from you from your IBAN.
And that's it! You will then receive your BTC in your Relai app.
To start investing in bitcoin, download Relai (on iOS or Android), and make your first bitcoin purchase today!