Back
Bitcoin for Beginners: The Ultimate Orange Pilling One-Pager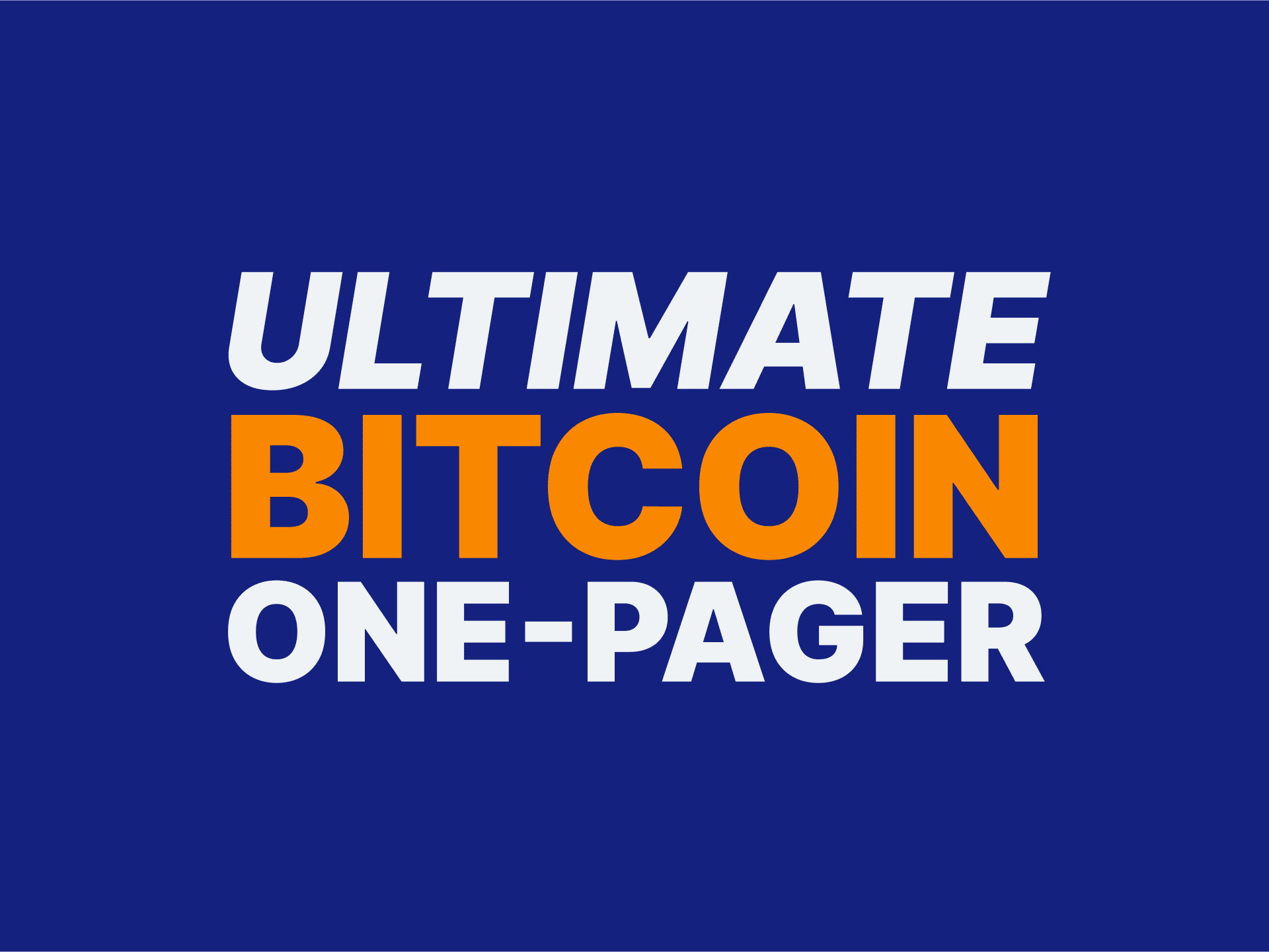 Are you tired of wading through pages of jargon-filled articles just to understand the basics of Bitcoin? Look no further! We've distilled all the essential information into one handy, easy-to-read leaflet titled '5 Reasons Why You Should Invest In Bitcoin'. This is the ultimate cheat-sheet for Bitcoin beginners and Bitcoiners who want to successfully Orange-Pill their friends and family.
In this blog post, you'll learn how to download the Bitcoin for Beginners One-Pager, share it with your friends and family, and which topics it covers.
Download the Relai Orange Pilling One-Pager Now
The leaflet gives you a concise overview of what makes Bitcoin unique. It lists five reasons you should consider investing in it.
The Relai Orange Pilling One-Pager is available in PDF format in both english and german. You can find links to it here:
Why The Bitcoin For Beginners One-Pager Is the Perfect Intro to Bitcoin
Explaining Bitcoin to newbies can be a daunting task. Where should you start? Which aspects should you focus on? No matter how deep down you are in the rabbit hole, starting from zero is tricky.
That's where the Relai Orange Pilling One-Pager comes into play: We boiled everything down to five key aspects to answer the simple question of why someone should invest in Bitcoin.
We briefly explain why you can truly own bitcoin, why bitcoin is not crypto, why bitcoin is like digital gold (but better), why bitcoin is ideal for long-term diversification, and why bitcoin is just getting started.
Start Orange-Pilling Now And Earn Bitcoin!
The best part: By using your personal invite code, the people you invite to Relai earn you BTC.
Not only will you finally understand what all the hype is about, but you'll also have the opportunity to earn some BTC just for sharing it with your friends. So, put down that confusing white paper and download our Orange Pilling One-Pager now!
To start buying bitcoin, download the Relai app from the Google Play Store or Apple App Store today.