Back
Introducing Relai Donations: Donate Bitcoin & Save on Transaction Fees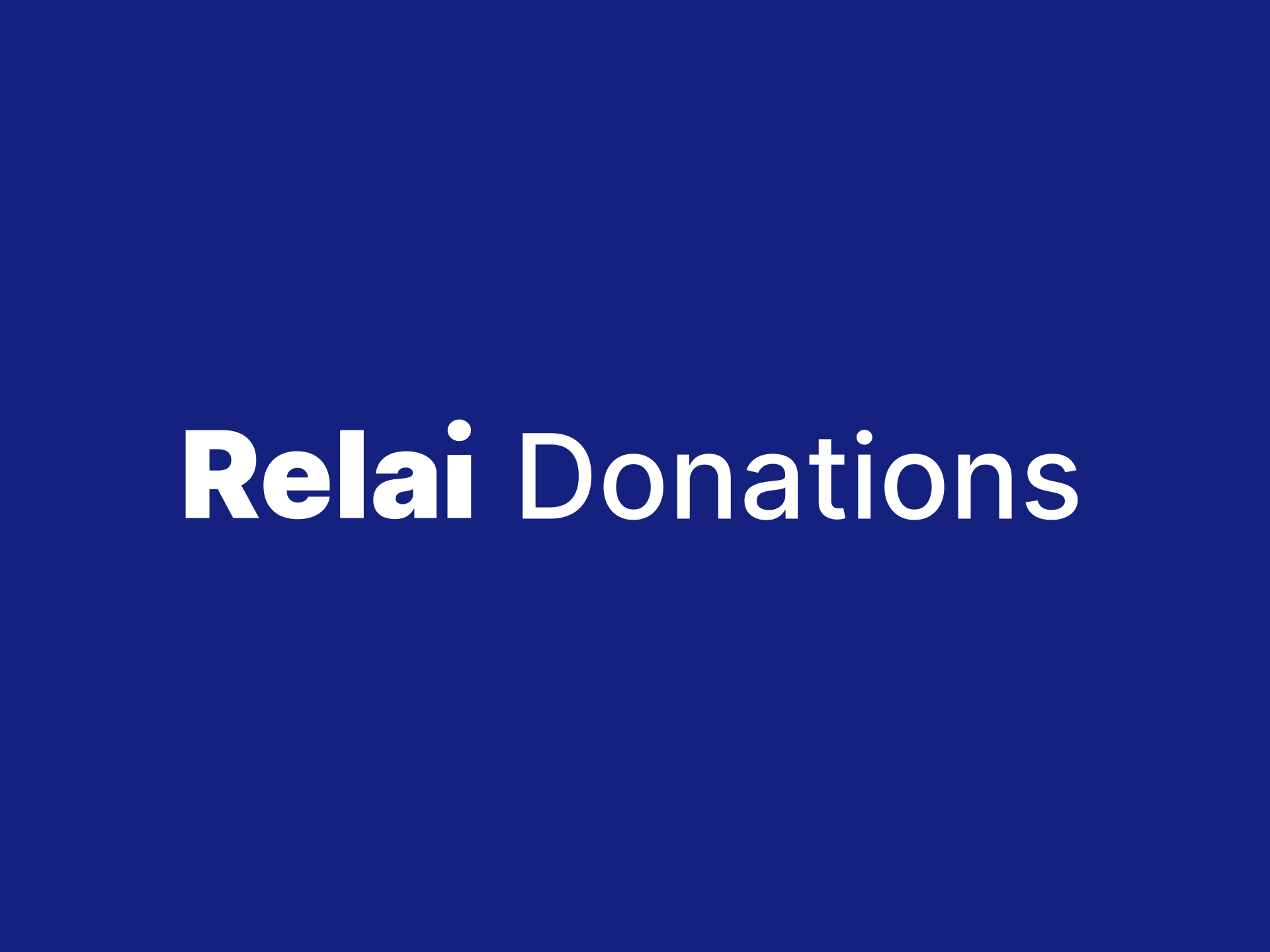 We have launched Relai Donations to allow Relai users to pay lower transaction fees and support a charity with every bitcoin trade they make.
What is Relai Donations?
Relai Donations is a new program that enables Relai users to donate bitcoin directly to a charitable cause they support.
All a user has to do is to type in the charity's Relai Donations referral code when making a bitcoin trade with the Relai app. 
The user receives a 0.5% deduction on transaction fees when using a Relai Donations referral code, while the charity whose referral code is used will receive 0.5% of the purchased or sold amount.
Who Can You Donate to?
Our first charity party that Relai users can donate to is UNICEF Switzerland and Liechtenstein.
By using the referral code UNICEF, a share of the transaction fees will go towards UNICEF-run female education initiatives.
The donated funds will help UNICEF improve girls' access to schooling in poverty- and conflict-affected areas through activities including the construction of schooling facilities and the provision of teaching materials and school meals to create the conditions enabling girls to stay in education.
Bettina Junker, CEO, UNICEF Switzerland and Liechtenstein, stated:
"We are thrilled that Relai has chosen to support UNICEF in advancing the education, empowerment and life chances of underprivileged girls, as well as safeguarding women and children in Ukraine. Since we started accepting bitcoin donations, we have seen first-hand how this technology can unlock new giving opportunities. Relai's support strengthens our conviction that this innovative technology will play an important role in the future."
Julian Liniger, CEO and Founder of Relai, said:
"Bitcoin is an incredibly useful tool for mobilizing humanitarian aid on a large scale, and we hope that by using it as a rapid and secure conduit for funds, we can play even a small part in harnessing its unique power for good."
To start donating bitcoin to a charitable cause every time you buy or sell bitcoin, download the Relai app today.