Back
Bitcoiners Unite: Become A Relai Angel Investor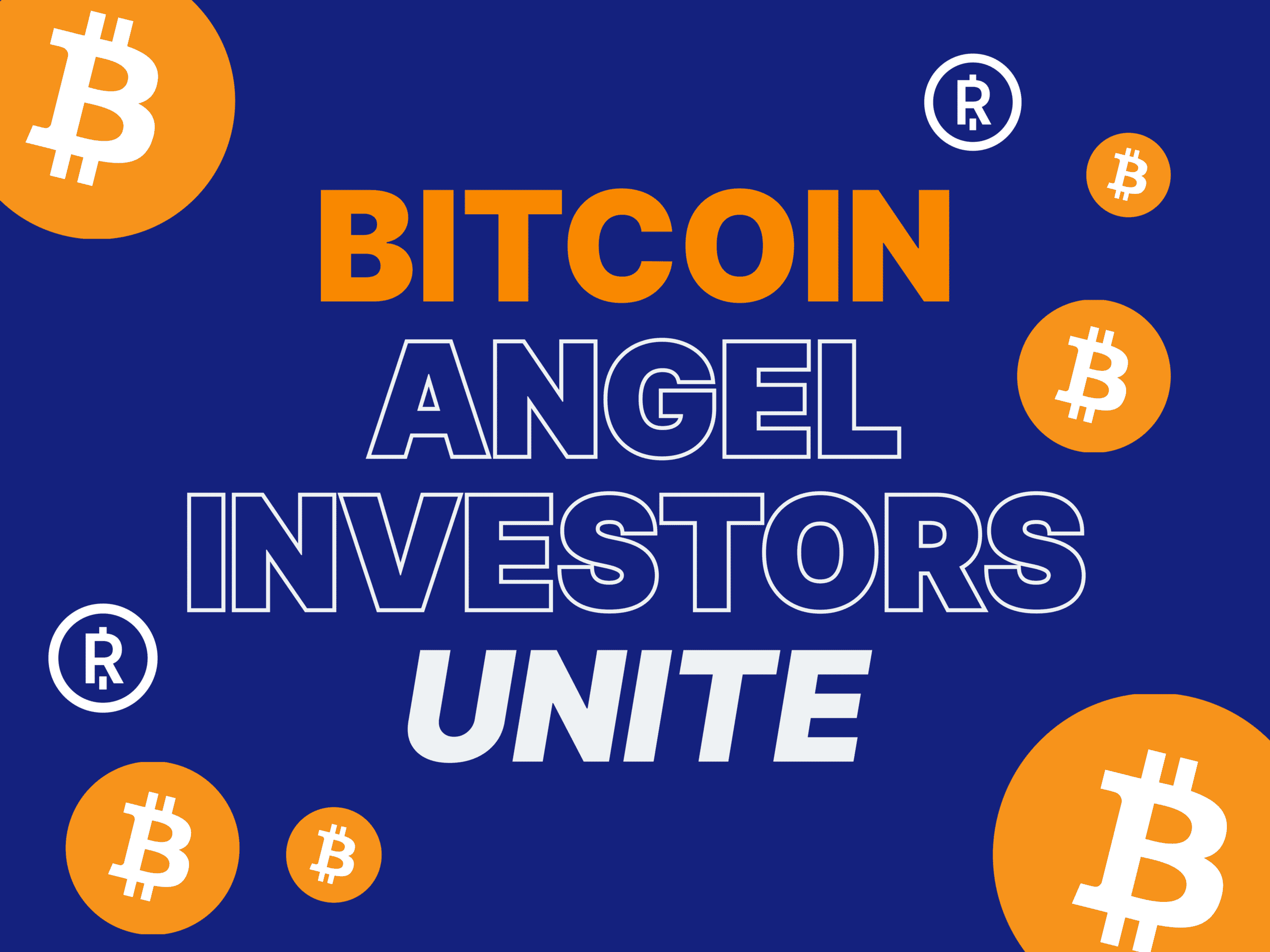 Disclaimers:
No guarantee
The investment in Relai you may or may not make is your sole responsibility, and its success will depend on a great deal of factors, many of which are beyond anyone's control. The information presented by Relai is merely indicative and cannot guarantee any results. Investing in startups involves a very high degree of risk, and it is likely that you will lose all your money when investing. Only a small number of startups will generate financial results, while most will fail.
Investment Risk
Investing in startups, especially early-stage startups, involves a very high degree of risk, and there is a huge potential to lose all your money. Any information, recommendation, or an explanation has to be taken at your own risk. Relai assumes no liability, recognizing that any damages, losses, or unforeseen circumstances are your complete responsibility.
Not legal, investing or financial advice
Relai is not providing any investment advice, and all the information regarding the bitcoin-only funding round should be taken as merely indicative and informative. Past performance does not guarantee future performance. Investors should perform their own thorough due diligence and fully understand all risks.
Relai is compliant with FinSa investments requirements.
Bitcoin is a grass-roots community movement, and so is Relai. Out of nothing, we have grown to one of the most recognized bitcoin-only companies in Europe with 140K app downloads and 38K active users after two years on the market. All thanks to you, our users, our followers, and our supporters! Now, we have more ambitious plans to give over 400M Europeans easy, instant, and 24/7 access to bitcoin. And you can be part of this journey! After successfully launching and completing a crowdfunding campaign on Crowdcube earlier this year, a ton of people requested to invest in Relai with bitcoin. So here we are: Bitcoin angel investors can now become Relai shareholders without touching fiat!
HOW IT STARTED
Adem Bilican and myself, Julian Liniger, were fed up with how hard it was for people to invest in bitcoin. We realized that bitcoin is the best savings technology and the soundest money ever invented, so we wanted to give as many people as possible access to this new asset class. And we were committed to doing it the right way: fast & easy onboarding, bitcoin-only, non-custodial, excellent customer support, and Swiss-made. After a short but intense time researching, experimenting, building, and implementing feedback from our early adopters, we went live with the first version of Relai in July 2020.
HOW IT'S GOING
Fast forward to October 2022, Adem and I have been joined by a bunch of exceptionally talented people (21 employees and counting). Since July 2020 we have raised $5M in venture capital, became a regulated financial services company, and sold thousands of bitcoin to newcomers. We have grown to Europe's number one bitcoin-only app, with 140k app downloads and over 38k active users. Despite the current bear market, our volumes and revenues are stable. We just released the most significant update in the history of Relai: buying bitcoin instantly and 24/7 directly into your self-controlled wallet is now a reality!
WHERE ARE WE HEADING
We are not going to stop here. In fact, this was only just the beginning! Relaiers are relentlessly bringing new people into the bitcoin space to provide them with an insurance policy against the crashing fiat system. In the coming decade, we will witness the greatest financial shift of our lifetime. Billions of people and trillions of $$$ will flow into bitcoin in a quest for hard and sound money. Relai will be the bridge from the fiat world to the bitcoin world, and you can help us build it! In 2023, we will open up our services to business customers and launch the much anticipated Relai debit card.
WE BELIEVE IN BITCOIN-ONLY
I am talking to dozens of VC investors regularly, and let me tell you, it is a lot of work to educate them about bitcoin being the signal and crypto being the noise. The Relai team has even put together a +20 slide presentation to explain to VCs why we are bitcoin-only. I have concluded that most of them don't (want to) understand it yet, so I will spend more time collaborating with bitcoin-only VCs and angel investors like you guys from now on! I think it was Satoshi Nakamoto (or Confucius) who said: "If you don't believe me or don't get it, I don't have time to try to convince you, sorry."
BECOME A RELAI ANGEL INVESTOR
As a bitcoiner, you can now take an active role in our mission to bring some bitcoin into everyone's pocket by investing BTC into our company and becoming a Relai shareholder! Respected bitcoiners like Giacomo Zucco, Mike Jarmuz (Lightning Ventures), Oleg Mikhalsky (Fulgur Ventures), and many more are already part of the crew. If you want to jump on board as well, now is your chance! Just sign up here, and I will be personally in touch with you for a call to discuss the details.
HOW IT WORKS
With the exclusive Relai Bitcoin-only funding round, we allow bitcoin VCs and angel investors to become official shareholders of the Relai company! The logic is simple: By investing a certain amount of bitcoin (Equivalent 100'000 CHF in BTC is the minimum ticket size) in Relai, you'll get shares in the company. We reserve the right to make a selection, so not every application will result in a chance to invest, but is subject to due diligence.
The process looks as follows:
Sign up here if you are interested
I will personally get in touch with you for an investor call
You will get access to our data room to make your due diligence
Our legal team will send you all relevant information as well as the investment agreement for your signature and our bitcoin wallet address for wiring the funds
Once the financing round is closed, the shares will be distributed to you
We expect high demand and are already in closing discussions for the financing round, so the window of investing as a private person will only be open until October 30, 2022.
Note that this is NOT a token sale. This means that there will be no Relai token, and investors will receive direct equity ownership in Relai.
ADDITIONAL DETAILS FOR INVESTORS
The minimum investment amount is CHF 100'000 (in bitcoin on the day of investing). We can't, unfortunately, consider any amounts below that for legal & administrative reasons.
The maximum total investment amount is CHF 1'000'000. We can't, unfortunately, consider any amounts above that for cap table structure reasons.
Depending on the current valuation of the company, which is subject to negotiation with VC investors joining the financing round, this means you will potentially be able to own approximately between 0.5% and 10% of the company. The valuation will be given to you once the initial screening is done.
To be eligible to take part in the Relai Bitcoin-only funding round, you need to be over 18 years old and legally entitled to invest your own money as a VC or angel investor.
Please note that we will review every application manually and reserve the right to make a selection, so not every application will result in a chance to invest, but is subject to due diligence (KYC & Compliance with a third party provider).
Thank you for being a part of the Relai journey. Onwards!
Julian Liniger,
CEO & co-founder