Back
We Raised $4.5 Million To Make Relai Even Better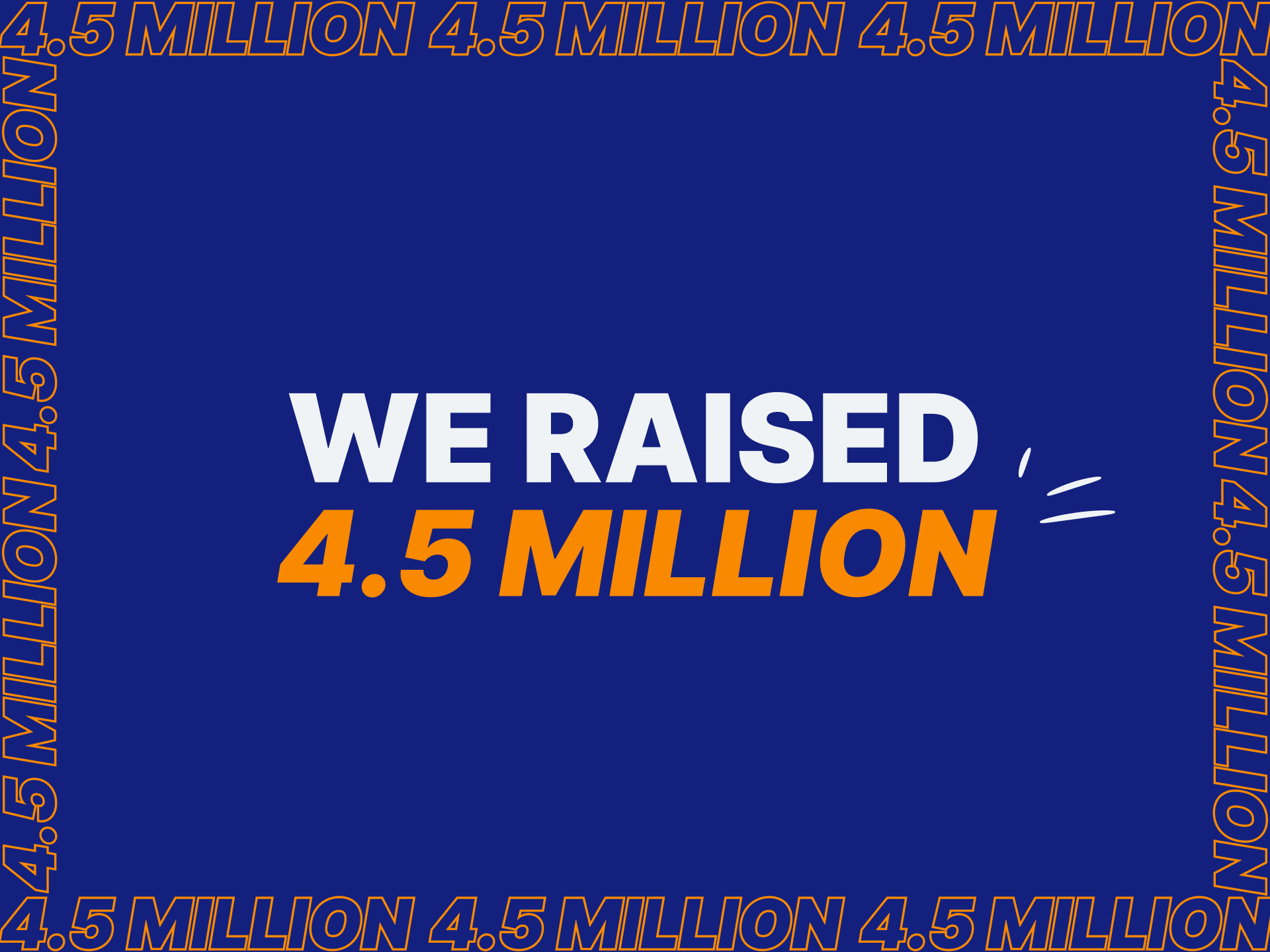 We're on a mission to let you take control of your future. In other words: Making buying bitcoin as easy as possible—real BTC, no bullshit. Stacked directly in your own non-custodial wallet. Now we're excited to announce that we've found great partners like Jeff Booth's ego death capital and others to turbocharge our growth.
Read on to learn who our new funding partners are and what we have planned further to position Relai as the number one bitcoin platform and bring bitcoin to everyone's portfolio.
We know that there are several bitcoin-only investment platforms targeted at retail investors. But we've been making our mark with our user-friendly interface, which makes bitcoin purchases accessible to anyone regardless of their technical skills. In addition, our mobile app offers an easy-to-use non-custodial bitcoin wallet, giving you full control over your bitcoin funds.
To double down on our great user experience, amazing community, and strong brand, we have raised USD 4.5 million, led by ego death capital. Additional investors are Timechain, Cabrit Capital, and Lightning Ventures. Also joining the round are Redalpine, leading Relai's previous funding round, and seed-stage investor Fulgur Ventures, both investing again.
Bear Market? We Just Keep Building
Bitcoin doesn't care about market conditions. It just keeps adding block after block. So do we at Relai. The current bear market is the perfect time to focus on what's most important: building a top-notch product, delivering a seamless user experience, and educating people about Bitcoin as the best savings technology ever invented.
We're hungry for what's ahead, and we have a crystal clear plan to execute in the coming months. With ego death capital and the great network around Jeff Booth, Andi Pitt, and Nico Lechuga, we are ready to bring bitcoin to everyone in Europe!
New Features And Services Ahead
The proceeds from this funding round will strengthen our position as a leading retail bitcoin-only on-ramp in Europe. We plan to expand our services with zero-fee trading, and we want to upgrade to Lightning and launch a white-label product that will let other fintechs offer fiat-to-bitcoin trading.
In addition to those planned features, we have recently expanded our platform to attract small and medium-sized businesses looking to add bitcoin to their balance sheet with the January launch of Relai Business.
Welcome, Ego Death!
Jeff Booth, the general partner at ego death capital, said: "We've been really impressed by Julian and the Relai team and their ability to deliver long-term value to users. We believe they will be a key player for European Bitcoin adoption and are excited to work with them."
As part of the investment, ego death capital founding partner Andi Pitt will join our board. She was previously a Vice President, trading at Goldman Sachs New York. Ego death's other partners are serial tech entrepreneur Jeff Booth and successful entrepreneur Nico Lechuga. Their advisory board includes big names in the global Bitcoin industry, like Lyn Alden, Preston Pysh, and Pablo Fernandez.
As Excited As We Are? Here's How You Can Support Us
We know that our community is rooting for us every step of the way, so here are some ways you can help us grow even faster:
To start buying bitcoin, download the Relai app from the Google Play Store or Apple App Store today.