Back
El Salvador Made Bitcoin Legal Tender: Here's Why That's a Big Deal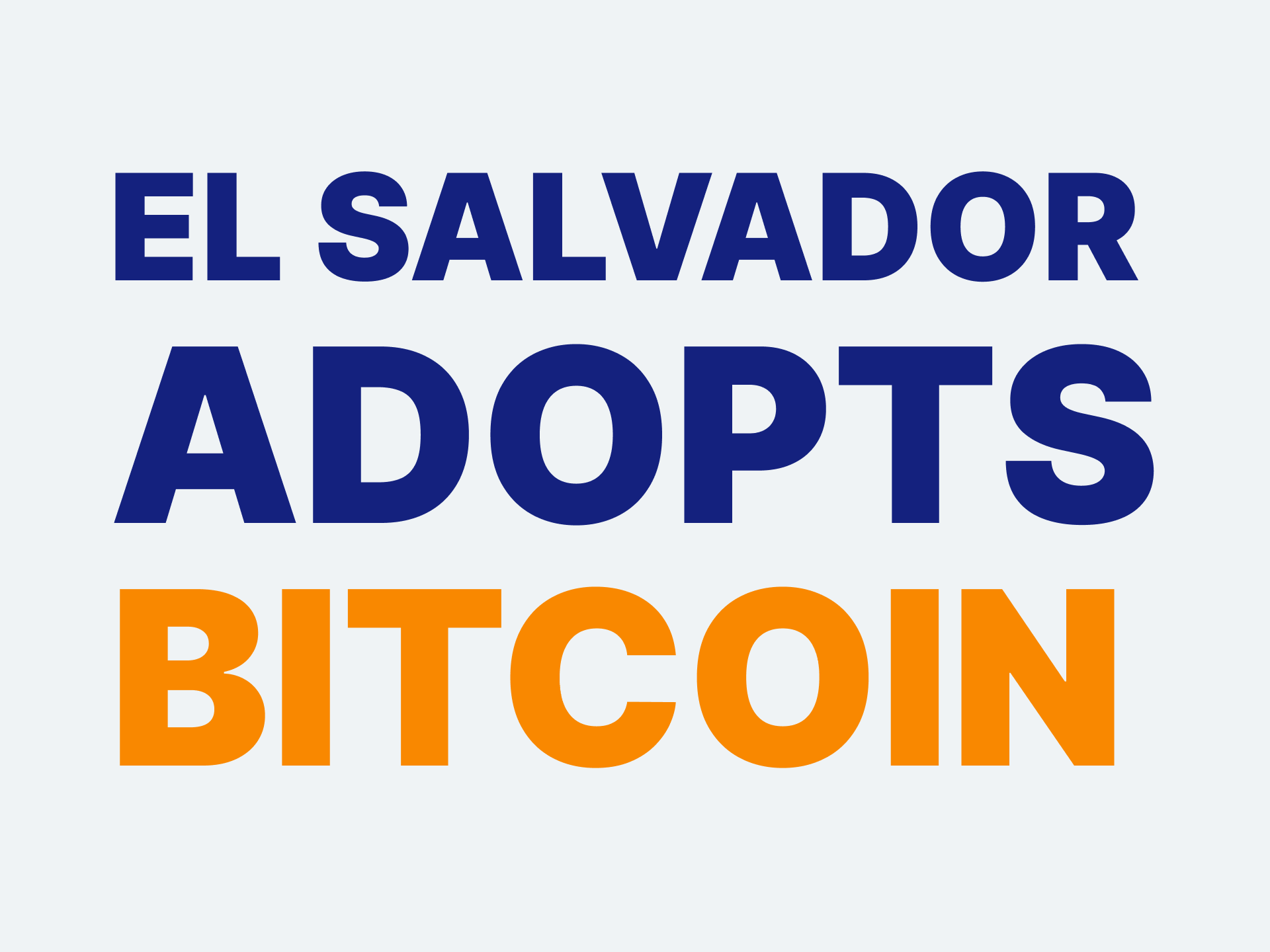 President Nayib Bukele also announced the launch of the country's official bitcoin wallet, called Chivo Wallet, which comes with $30 in bitcoin for each El Salvadoran who downloads the app.
El Salvadorans can now pay with bitcoin at popular chains, such as Starbucks, McDonald's, and Pizza Hut, as merchants are now required to accept bitcoin as a payment method. As a result, both businesses and their staff are gaining first-hand experience with Bitcoin, which boasts well for the continuance of bitcoin adoption in El Salvador and beyond.
Since September 7, which has since become known as "Bitcoin Day," over 3 million El Salvadorans have downloaded the app, according to Bukele.
Interestingly, the banking industry in the Central American nation has only managed to bank an estimated 30 percent of the population. That means Bitcoin has managed to bank more El Salvadorans in a few weeks than the entire banking industry in a few decades.
Prior to the adoption of bitcoin as legal tender, El Salvador relied on the US dollar. Now, El Salvadorans can pay using a currency that isn't linked to the state of the US economy and its central bank policies.
What's more, the cost of remittances (of which El Salvador receives around $600 million monthly, making up almost a quarter of the nation's GDP) has dropped significantly because the cost of sending bitcoin via the Lightning Network from anywhere in the world to a Chivo wallet is only around 1 cent.
Conversely, traditional money transfer operators regularly charge over ten percent for money transfers to El Salvador, costing the estimated 70% of the population that receives remittances millions in fees annually.
Now that bitcoin is legal tender, however, the cost of remittances will likely drop drastically as more Diaspora El Salvadorans start to send money back home using Bitcoin.
El Salvador Is Buying and HODLing Bitcoin
On September 20, President Bukele announced on Twitter that the Central American country has bought 700 BTC (worth $35,000,000 at the time of writing) for its treasury. The "Bitcoin President" proudly declared that the nation has "bought the dip," adding another 150 coins to its holding.
In addition to being the first country to make bitcoin legal tender and banking its unbanked with bitcoin, El Salvador is also the first country to buy bitcoin using public funds.
The profound significance of El Salvador moving towards a Bitcoin Standard lies in the fact that it may be possible for a country to use bitcoin as a transactional currency and hold it as a reserve currency.
If El Salvador's Bitcoin "experiment" succeeds, we can expect other countries to follow suit. As a result, bitcoin adoption would skyrocket globally and with it – most likely – also the price of bitcoin.