Back
Bitcoin Intro in 10 steps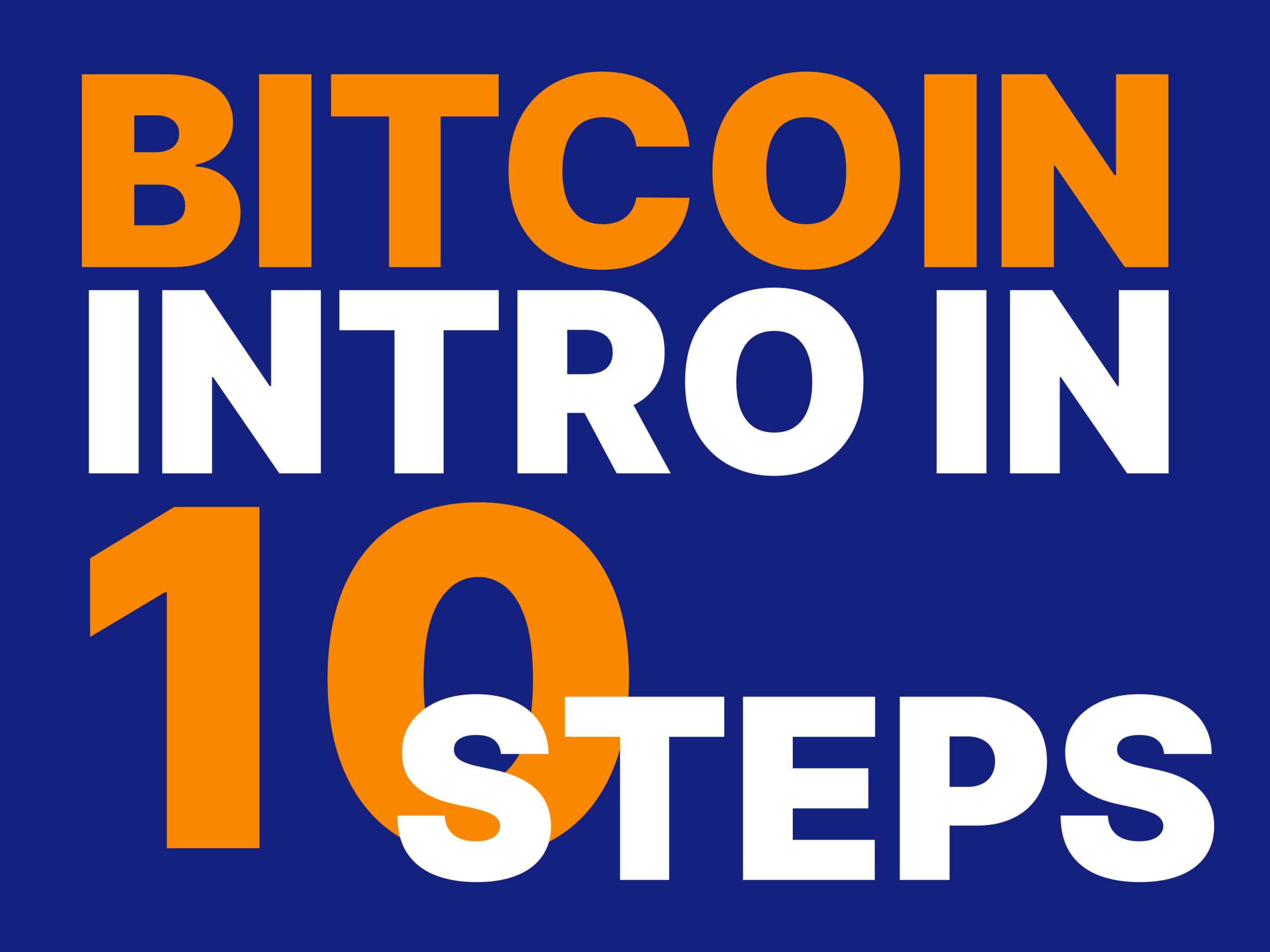 Read the original contribution by Marc Steiner here https://marcsteiner.tech/blog/bitcoin-einstieg-in-10-schritten
Bitcoin Introduction in 10 steps
Read the "Bitcoin One Pager"
Download the "Relai App" and buy your first Bitcoins
Develop a feeling for sending and receiving Bitcoins: Download the "Green Wallet" to your smartphone (link) and send Bitcoins from the "Relai App" to the "Green Wallet"
Understand first basics: "Private/Public Key", "Addresses", "Wallet Backups thanks to Seed-Phrase"
Study own Bitcoin transactions in a block explorer
Buy another sum with "Relai App"
Read the Bitcoin Standard
Create a Bitcoin savings plan with more familiarity to buy Bitcoin regularly
Buy a "Bitcoin-only" hardware wallet (e.g. BitBox02), send Bitcoin on it and implement a secure storage and inheritance strategy (link)
Test and expand your Bitcoin knowledge with:
Of course, there are many different ways to get started with Bitcoin. But I personally give beginners these 10 steps to take along the way. You can of course also use other providers, apps and books, the only important thing is that you find a good mix of practice and theory.
Would you like support in getting started with Bitcoin and someone who can answer all your questions? Then take a look at my seminar offer. I look forward to supporting you on your way into the Bitcoin world!
Credits go to Daniel Schnurr (@schnurr_daniel, https://www.bitlexsa.com) for his template and inspiration.
Read the original contribution by Marc Steiner here: https://marcsteiner.tech/blog/bitcoin-einstieg-in-10-schritten