Back
Bitcoin, Startups, and Marketing with Dan Held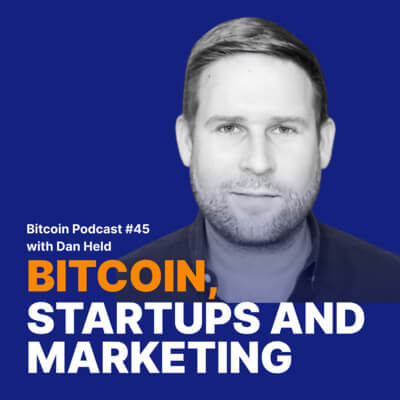 Dan Held was this week's guest on the Relai Bitcoin Podcast. Dan has been in Bitcoin for over ten years and is among the space's most famous educators and personalities.
He was in charge of growth marketing at Uber and served three years at Kraken. He's now helping startups in the space with his extensive marketing knowledge.
In this episode, Julian and Dan talk about Bitcoin DeFi as the next narrative, how to survive as a startup during a bear market, how BTC will become a risk-off asset, and much more.
You can find Dan on Twitter, and YouTube.
Watch the podcast episode on YouTube:
You can also listen to the episode on Anchor.FM: