Back
Trading Bitcoin with Relai Private and Business with Benjamin Tamm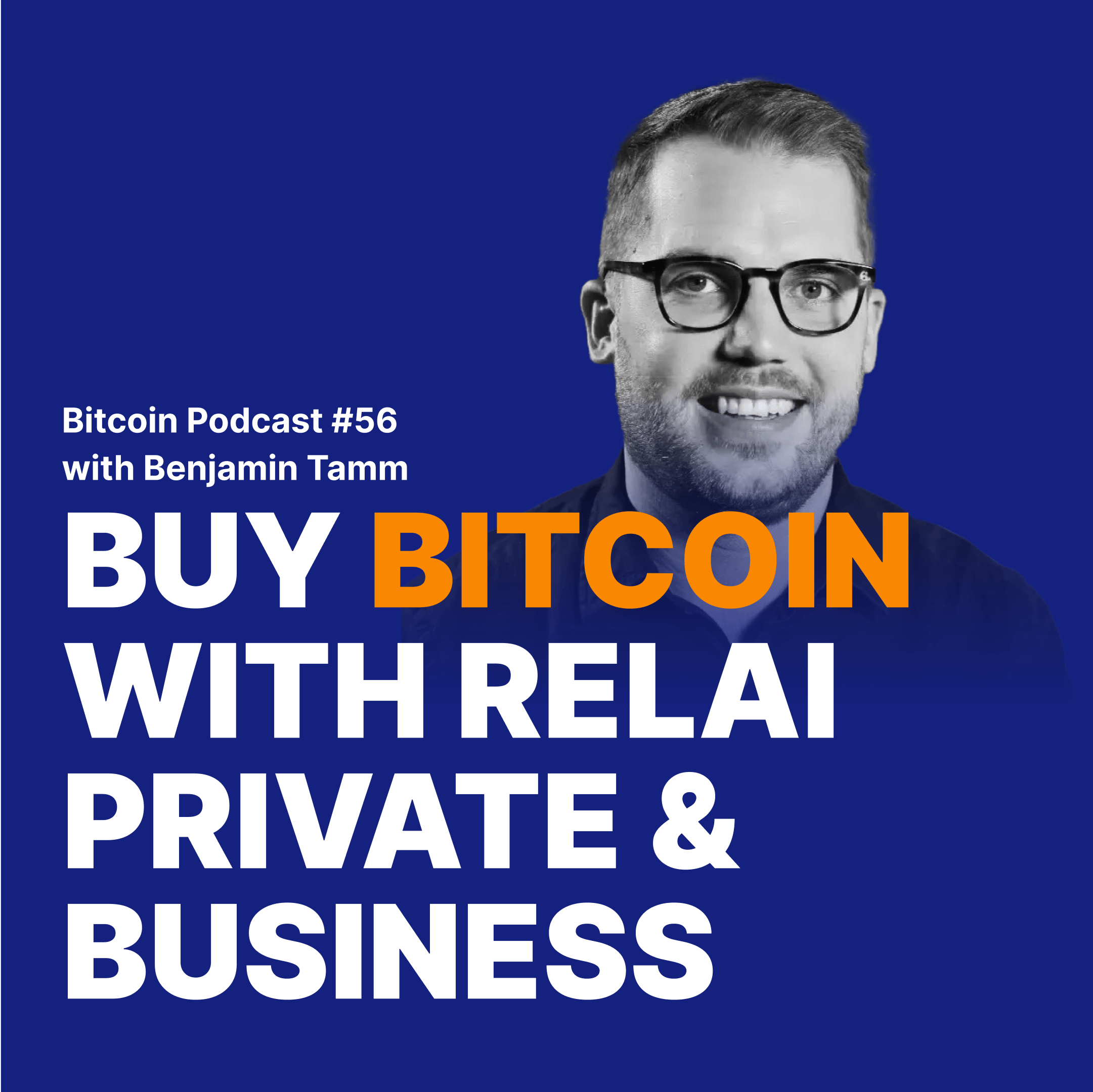 Benjamin Tamm is a passionate Bitcoiner responsible for Relai Private and Business at Relai. Relai Private is for bitcoin transactions over 100,000 CHF and 95,000 EUR, respectively. Relai Business also allows businesses to buy larger amounts of bitcoin with Relai.
Since 2017, Benjamin has been gripped by Bitcoin fever and has not let go of it since. He helps high-net-worth individuals and small and medium-sized businesses build a Bitcoin portfolio. Including 24/7 advice on buying, custody, and other topics.
In this conversation with Relai CEO Julian Liniger, we talk about Benjamin's path to Bitcoin and Relai, what sets Relai Private and Relai Business apart, and what percentage Bitcoin makes up in Benjamin's own portfolio.
Find out more about Relai Private.
Or read more on Relai Business.
Head over to Benjamin's LinkedIn account to get in touch with him.
Follow Benjamin on Twitter.

Watch the episode on YouTube:
Or listen to the episode on Spotify: