Back
How to Buy Bitcoin With a Bank Transfer in 3 Easy Steps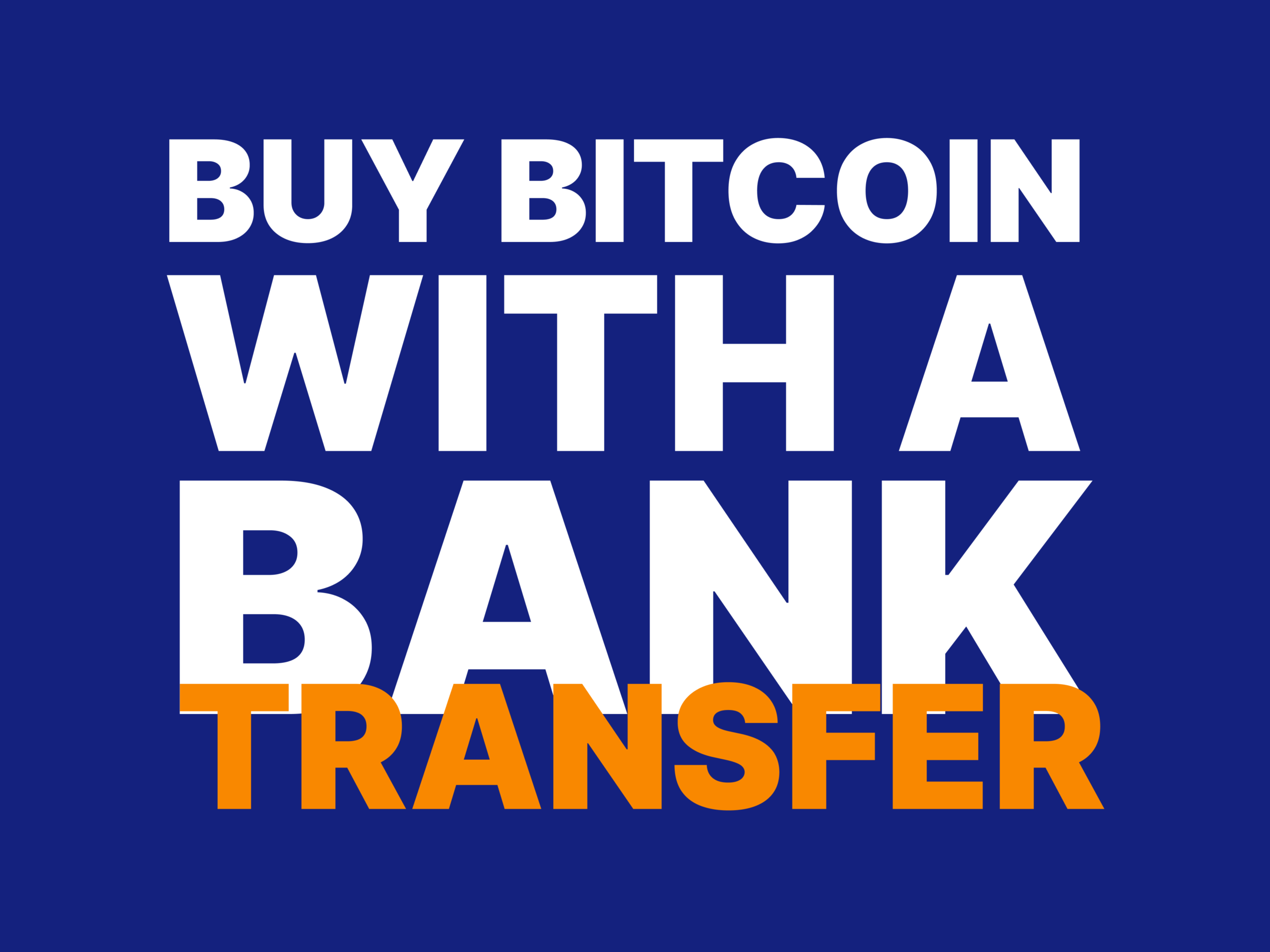 Relai enables anyone in the Eurozone (and Switzerland) to buy bitcoin within minutes and without ID verification using a simple bank transfer.
In this step-by-step guide, you will learn how you can buy bitcoin using Relai.
How to Buy Bitcoin with a Bank Transfer
Buying bitcoin using Relai is so simple and easy that it only requires three steps.
Download the Relai app
Enter the amount of bitcoin you want to buy to create a transaction
Settle the bitcoin purchase using a bank transfer
That's it!
And best of all, it only takes minutes to execute a transaction!
Now, let's break down that process in more detail to make sure you know exactly how to buy bitcoin with a bank transfer using Relai.
Download the mobile app from the App or Play store.
Open the app and secure your wallet using the app's wallet back up option. (Note down your backup phrase and store it securely.)
Click on the bitcoin "B" in the menu bar.
Type in the amount of bitcoin you want to purchase (in euros or Swiss Francs).
Click "Next" to confirm the transaction.
Put in your bank account's IBAN so that the app knows who the funds are coming from.
Copy and paste the payment details into your banking app to finalize the transaction. You don't need to put a transaction reference as Relai knows that the payment is coming from you from your IBAN.
Your bitcoin will show up in your Relai wallet as soon as the bank transfer settles.
Wait! There's more!
You can also set up automated recurring bitcoin purchases directly within the Relai app.
Auto-Invest in Bitcoin with a Recurring Bank Transfer
Relai also allows its users to set up automated weekly or monthly bitcoin purchases to enable even small investors to seamlessly dollar-cost average bitcoin.
Dollar-cost averaging bitcoin is a popular investment strategy that involves buying a regular amount of bitcoin regardless of where the "digital gold" is trading.

The idea is to "smooth out" volatility and to start "stacking sats" even if you only have a small amount of investable capital.
The process to set up a weekly or monthly recurring bitcoin investment is essentially the same as a one-off purchase.
The two differences, however, are that you set your bitcoin transaction to weekly or monthly when you create it in the app and you set up a recurring bank transfer instead of making a one-off payment.
And that's it!
That's how easy you can start auto-investing in bitcoin.